Here, we'll introduce you to a key credential in the ESL industry called TEFL, why it's a must-have for any aspiring teacher, and how to get tefl certification online.
What is a TEFL Certification?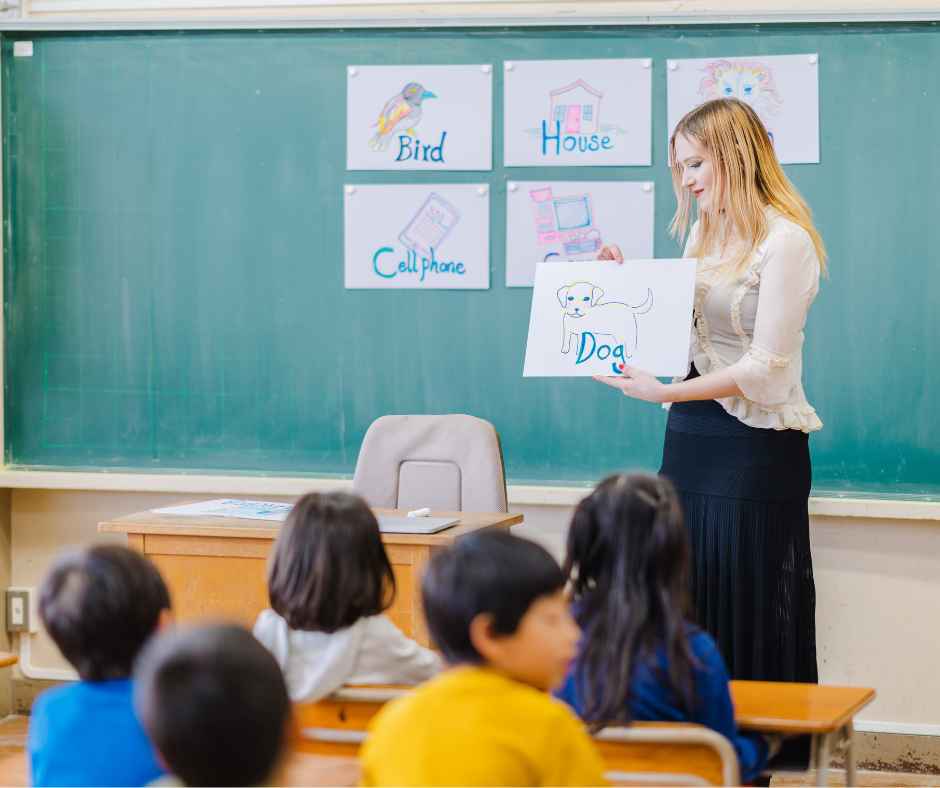 TEFL certification is the top credential for new ESL teachers. When you earn a TEFL, you demonstrate to employers that you have received specialized training to teach English to non-native speakers and that you are sincere about delivering high-quality English instruction.
TEFL is an acronym often used as an industry shorthand for "teaching English as a foreign language."
As a standard industry credential for teachers, TEFL certification serves as evidence to employers that a candidate they are considering has amassed the very specific set of skills necessary to effectively teach English to foreign, non-native speakers.
TEFL is not to be confused with other mainstream English-teaching acronyms called DELTA and CELTA, which refer to more advanced credentials that are mostly only relevant to seasoned teachers in the upper tier of the ESL industry.
Why is Getting TEFL Certified a Worthwhile Investment?
One might wonder: why should I even bother with a TEFL certification? Here's why:
Are Online TEFL Certifications Recognized Everywhere?
Accredited TEFL certifications are universally recognized on all seven continents (assuming there's an English-teaching institution somewhere in Antarctica).
The operative word here is "accredited." If your TEFL certificate isn't backed by a recognized accrediting body, it's essentially worth the paper it's printed on (or the PDF file in the case of digital certifications).
There are numerous accrediting agencies out there, but the following four are generally considered the most prestigious: ACCREDITAT, IATEFL (International Association of Teachers of English as a Foreign Language), ACCET (Accrediting Council for Continuing Education and Training), and Teacher Training Council.
TEFL Hero's flagship 120-hour fully online TEFL course, for its part, has earned the ACCREDITAT seal of approval, so it's recognized worldwide without exception.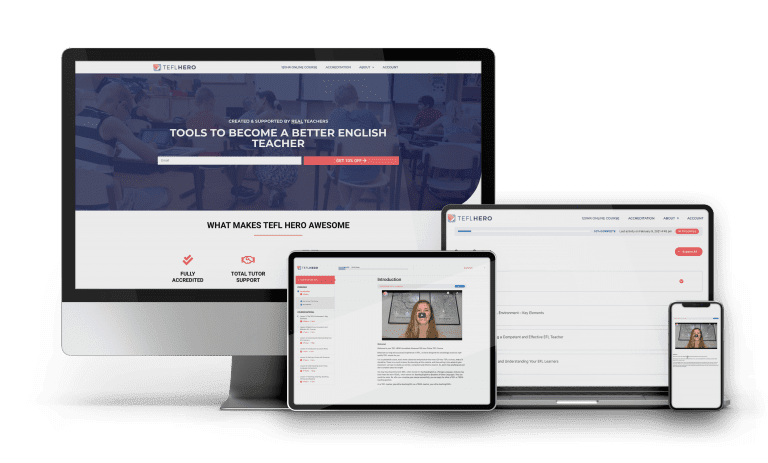 Get Certified to Teach Anywhere!
How to Get a TEFL Certification Online in 5 Easy Steps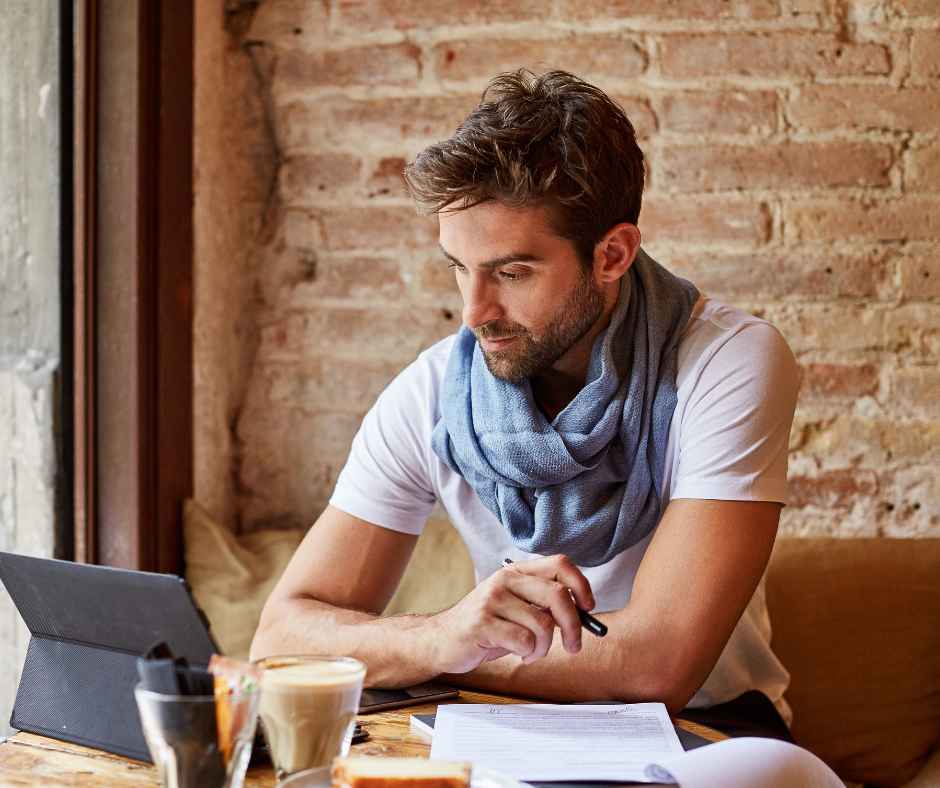 Let's get into the how-to regarding identifying, enrolling, and completing the perfect TEFL course for you.
Step 1: Research Accredited Online TEFL Certification Programs
There is no shortage of TEFL courses on the web, particularly of the online, self-paced variety. Here are the prime considerations to weigh when analyzing a prospective TEFL course:
Course Format
Online TEFL courses are generally either live online or on-demand. Live online, as the term suggests, refers to live instruction delivered digitally. On-demand means that the instructional material comes pre-packaged which students can access at any time.
On-demand courses are more convenient because the schedule is flexible (which you will likely appreciate if you are currently enrolled in school or if you work). On the other hand, there is something to be said for the give-and-take element of live instruction.
Is it Accredited? 
This should be an automatic non-negotiable. Any TEFL course that's going to pay dividends in the long run will have to be accredited. Anything short of accreditation is a waste of your time and money.
Number of hours
TEFL courses are generally packaged in 100-hour, 120-hour, or 150-hour formats. The 120-hour format is the gold standard for most teachers, as 100-hour courses are sometimes insufficient to meet employer requirements while 150-hour courses are unnecessarily lengthy.
Specializations
Some TEFL courses focus on teaching English to young learners while others are centered around adult ESL instruction. Also, some are region or country-specific ("teaching English to Korean learners," for example) while others are more generic in their applications. If you're not sure where you would like to teach English, or what your target audience age is, it's probably best to select a TEFL course with universal applicability.
Step 2: Narrow Down Your TEFL Course List and Contact Them
Now that you've got perhaps a handful of prospective TEFL courses, the next step is to further whittle down your options.
One way to further refine your search is to ask TEFL companies any pertinent questions you have about the course format, course length, curricula, etc.
Formulate a list of questions to ask a TEFL certification course provider before enrolling – for instance, confirming their accreditation, requirements, job placement assistance, etc.
If they don't respond in a reasonable time frame, take that as a red flag for what their student support might be like if you were to sign up. You want to work with a provider that assists you in a timely manner.
Step 3: Enroll in TEFL Course
If money is an issue, some TEFL courses offer financing options in which you pay a certain share of the total bill on a monthly basis. Fortunately, most online TEFL courses are relatively affordable compared to the more costly in-person alternatives.
Step 4: Complete Your Course and Get Certified Online!
If the course you ultimately choose is on-demand, you can get started right away after enrolling and work at whatever pace best suits your schedule.
If your course features a live instruction component, then the schedule is obviously more rigid.
Most online TEFL courses can be completed in 6-8 weeks if you work at a reasonable pace in the evenings, on the weekends, or whenever you have spare time.
Advice on Next Steps
After you've completed your program and gotten your certificate (either a physical copy in the mail or a digital one), what's next? How can you set yourself up to get hired by the school of your choice and make your TEFL dreams a reality?
Here are a few tips.
Spruce up your resume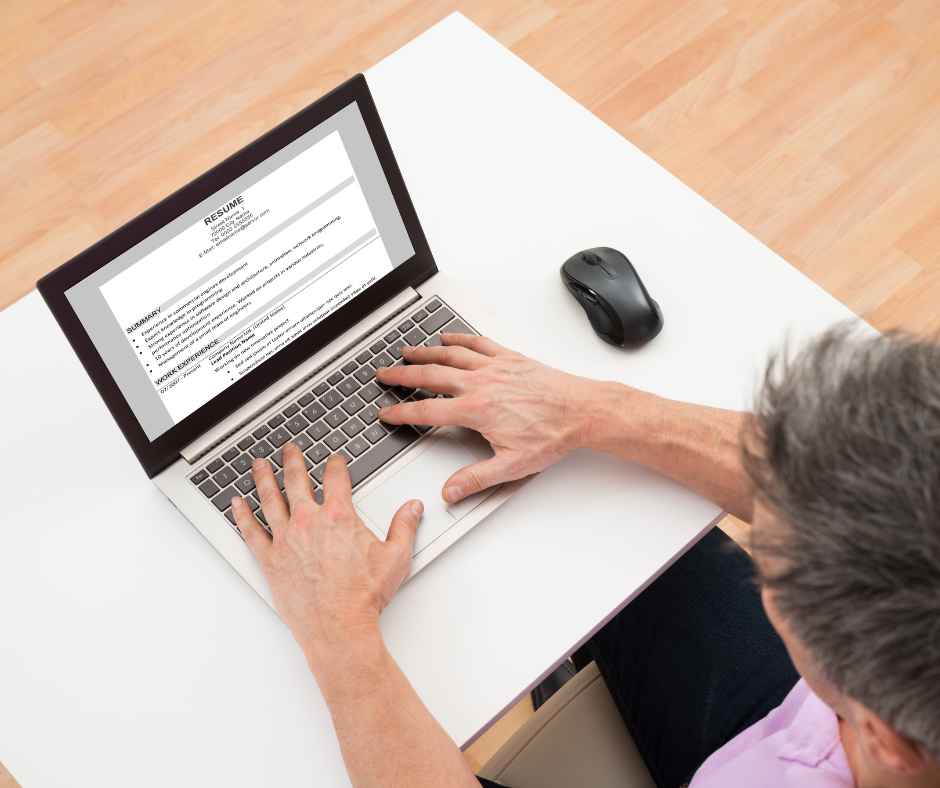 Aside from a headshot (if the recruiter requires one, which they often do, especially in Asia), your resume is the first document that your prospective employer will see. Lucky for you, free resume-building tools abound on the internet with a quick search.
Get a pro headshot, or make your own
If you've got a camera phone with a decent camera, you can probably avoid shelling out cash for a pro headshot and actually just create your own.
Start your job search
Once you've got your resume and headshot ducks in a row, it's not time to get your name and face in front of the decision-makers that are going to onboard you into their schools.
I recommend the following job boards as excellent places to start:
If you're on the ground in the country you wish to teach in, of course, you can always do the pound-the-pavement method of physically showing up at schools with resume in hand to introduce yourself. Many schools, for obvious reasons, prefer to work with a teacher who's already in close geographic proximity rather than importing one who's coming from abroad.
Book demos and/or schedule interviews
Once you've sufficiently impressed a recruiter with your stunning headshot and glamorous resume, it's time to move on to the interview and/or "demo."
Let's briefly touch on the dreaded "demo," or "demonstration lesson." This concept might be unfamiliar to the uninitiated, but it's actually standard operating procedure in many corners of the ESL world.
Check out some hot tips to help you nail your demo lesson.
As for scheduling interviews, you might want to consider the potential time differences between regions of the world. For example, the Far East is literally on the opposite side of the world as North America, so if you're interviewing for a position in South Korea you might have to compromise and do a late-night or early-morning interview to accommodate your prospective employer.
Sign Your Contract!
Of course, before you sign on the dotted line, read the provisions carefully to avoid future problems.
Some schools will offer employment without a contract, but I wouldn't recommend going this route. While many employers are totally on the up-and-up and honorable, there is a sizable portion of schools that will take advantage of a foreign English teacher working without a contract by withholding pay, adding extra duties arbitrarily without added compensation, etc.
About TEFL Hero's Online TEFL Certification Courses
TEFL Hero offers an array of online TEFL certification courses, all of which are fully accredited by ACCREDITAT.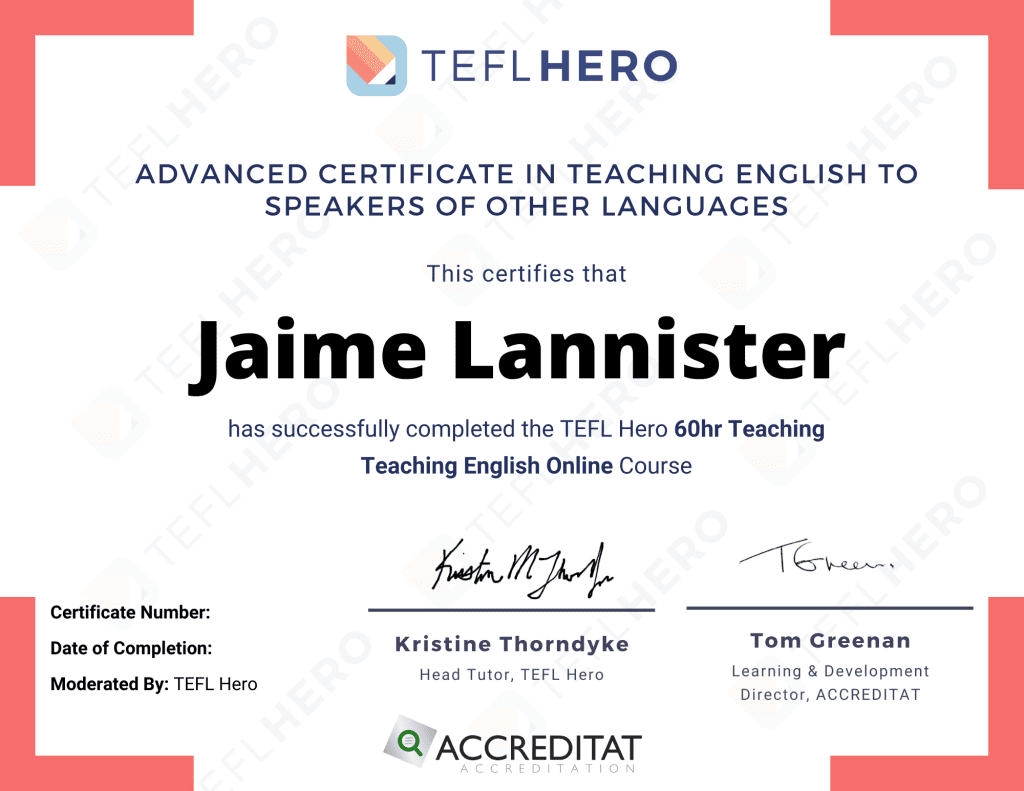 All TEFL Hero TEFL certificates are available for download immediately in your student portal upon completion of your final assessment
Shop around on the web and compare our prices to other accredited (again, accreditation is key) TEFL courses. You'll see how favorably we stack up in the cost category, all without sacrificing any quality or student support. All our students can access 24/7 tutor support.
How to Get TEFL Certification Online FAQs
Let's run down a handful of frequently asked questions (FAQs) regarding online TEFL certification.
How long does it take to get TEFL certified online?
The average online TEFL course takes 6-8 weeks to complete, depending on the learning speed of the student. Some can finish much sooner, and some take longer than this estimate. 
How much does an online TEFL course cost?
TEFL Hero's fully accredited, industry-standard 120-hour online TEFL course costs $99. Most others range from $200-$1,000.
Are free online TEFL courses legit?
It depends. Many are not accredited (which is critical) but some are, including our 40 hour TEFL. That said, if your school requires a TEFL, it likely is going to require 120 hours or more. 
Where does this post come from?
This post was originally published at How to Get a TEFL Certification Online in 2023 [4 Easy Steps] on the TEFL Hero Website.