You've seen the enviable photos from old schoolmates living abroad, or digital nomad friends posting #workfromanywhere selfies from a beach in Bali – but is it true? Can you really make a living from TEFL, or is it a social media fantasy? My name is Tabitha and I've been teaching English as a foreign language since 2019. I'm here to tell you that you can make a living from TEFL, but there are some basic facts to know before you get started!
What does TEFL cover?
Firstly, it's important to note that TEFL is an umbrella term. TEFL, or "Teaching English as a Foreign Language" covers all sorts of contracts and working arrangements, from casual 1:1 classes in a local café to formal curriculums delivered to a class of 60-odd students in a public school. In practice, TEFL can mean part-time, full-time and fully remote roles.
TEFL Salaries
A big part of knowing whether you can make a living from a job is knowing the salary, so I've laid out information about in-classroom and online salaries below.
In-Classroom
The top TEFL jobs are extremely lucrative; countries like the UAE and Saudi Arabia offer world-class salaries which are often higher than a typical salary in your home country. A contract at a prestigious school or training centre will be well-rewarded, and great TEFL training will help you to get there.
However, you might be wondering what the average salary is like for a first-time (or newly qualified) EFL teacher abroad. This varies from country to country. South Korea currently offers a great entry point for new teachers, with training and development for staff, stable contracts (usually 1-3 years), competitive salaries, holiday pay and other perks. You do, however, need a college degree to secure a legal working teacher visa in South Korea.
Meanwhile, countries across SE Asia, South America and Europe are quickly becoming top destinations for TEFL graduates without a degree, including positions in Cambodia, Costa Rica, Spain, and the Czech Republic. Salaries in these countries are likely to be lower, but it's worth noting that the cost of living is also lower here and therefore you can still make a good living from TEFL abroad.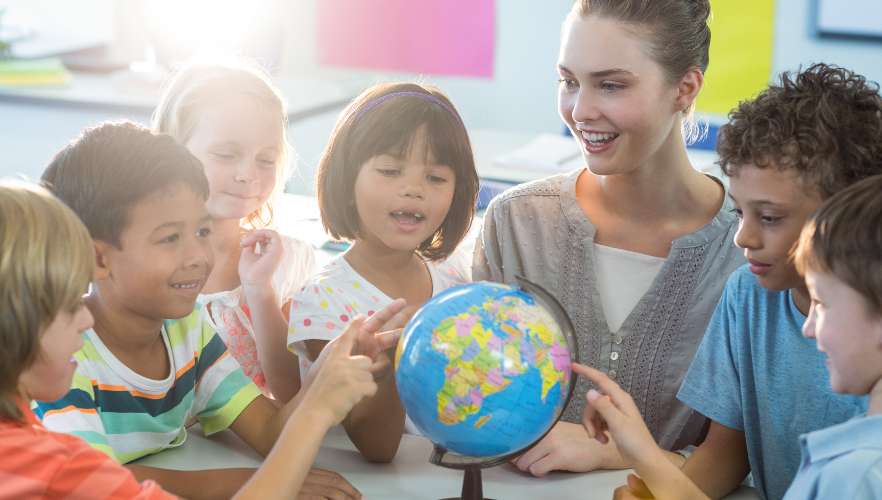 Online
Back to that friend on the beach – can you really sustain a comfortable lifestyle whilst teaching English online? I taught English online as a full-time career in 2021 and it was a great fit. The amount you can make teaching online varies across platforms and will depend on your hourly rate, workload, and platform fees. In 2021, I worked 3-4 days a week and taught around 5 lessons per day at an hourly rate of $18-$25 USD (before fees). This often resulted in $800-$1000 USD per month after fees (but before tax), which was a liveable wage whilst I travelled in Europe and the UK.
With time, you can build your client base and consistently make more than this sum. Nonetheless, new online teachers typically charge less for their classes in order to reach more students, and then gradually increase their fees over time. In short: if you are staying in a country with a low cost of living and earning a regular wage in US dollars (as is common on EFL teaching platforms), even new teachers can work relatively few hours whilst enjoying the digital nomad lifestyle! Just remember to check local laws regarding remote work and to contribute to the communities you visit (economically and socially). Be a responsible nomad!
In 2022, a third option is emerging for online teachers – the portfolio career. Many young professionals are choosing to pursue portfolio careers, in which an individual has multiple income streams from several jobs (for example, digital marketing, hospitality, or profits from a small business). TEFL can be a rewarding part of your overall earnings, both in-person and online. For example, you might have a financial goal of 1200 euros per month whilst living in the South of France. Between teaching English online, offering 1:1 classes locally, writing blogs for a travel agency, and a weekly shift in a coffee shop, you have met your target and are living a varied and fulfilling lifestyle which still allows you to travel and pursue your hobbies. Result!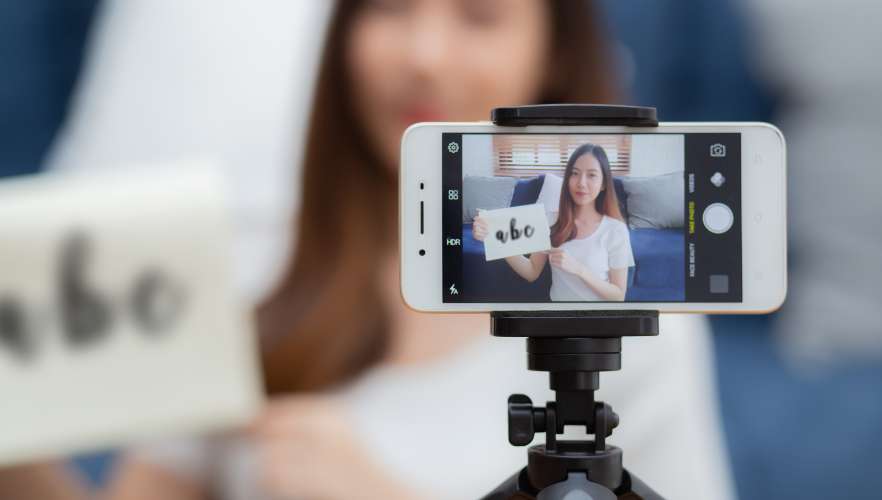 How long will it last?
We've established that you can make a living from TEFL in multiple ways, and that salaries can range from comfortable to lavish. Perhaps you, your friends or your family are thinking: "Alright. But how long will it last?" A typical in-person teaching contract (for example, at a school or language centre) lasts at least 6 months and is usually no longer than 2 or 3 years. The average length of contract is around 9-12 months, to mirror an academic year. Good news: if all is going well at your review, it's very likely that you and your employer will seek to extend your contract. Likewise, you can walk away from your post at the end of your contract with no hard feelings and try something new (e.g. another country!)
Teaching English online is somewhat different. Normally, you are your own boss – which means that you are also your own salesperson. If you build great relationships with your students, they will usually come back for more. When the relationship finally ends, there will be new students waiting to meet you. What does that mean? Well, you can teach English online indefinitely (you read that right!) However, it's worth noting that there are "quiet periods" in the online teacher's calendar, including school holidays, June-August, and public holidays such as Christmas and Chinese New Year. It's sensible to put savings aside in case your workload drops for a few weeks. You could also look for in-classroom summer schools to fill the summer months or, and I'd highly recommend this one, make the most of it with some well-deserved time off!
Why I chose TEFL
TEFL is a fantastic career with so much scope for personal development – from travel, to growing your finances, to supporting a wider portfolio career. You can make a living from TEFL in 2022 and beyond, and you never know… it could be the best decision you ever make!

Want to find out more about Tabitha's teaching experiences? Check out her blog or her Instagram account – @whereistab