Whether you've been teaching English as a foreign language (TEFL) for a long time, or are just starting out – you're probably aware that Business English is a really lucrative part of the TEFL industry. But what is it? Simply put, Business English falls under the category of ESP – English for Specific Purposes. It's used every day in international industries such as trade, commerce and finance, in settings such as business meetings, presentations, correspondence and negotiations (to name a few!) There is a huge market of learners who need Business English to succeed. Could you be their next teacher? Read on to learn all about teaching Business English to adults!
Why should you consider teaching Business English to adults?
Business English is a specific form of English, involving very specific vocabulary, phrases, and skills, which requires some additional skills and understanding from the teacher! With this in mind, Business English teachers can charge higher hourly rates. A typical rate on a platform like italki might be $15-$18 for a conversational or formal class. However, the rate might be $20-$30 for a Business English class. So, if you have the necessary skills and training, it's a great opportunity to boost your earnings! Additionally, it can be really rewarding to teach, as students come to classes with set goals and objectives which often have real significance in their lives – a promotion, a pivot in their career, or a relocation. It is really satisfying and inspiring to help students meet these goals. It's also a brilliant way to meet interesting people from different industries all across the globe. How often to you get the chance to chat with a CEO, neuroscientist, or marine biologist? When you are teaching Business English, this becomes your everyday reality!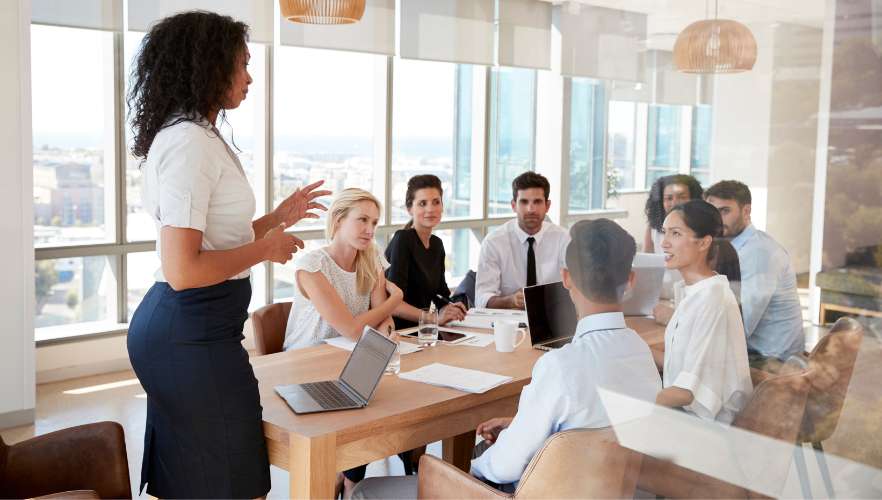 What are some challenges when teaching Business English?
All adult learners have many responsibilities, and often juggle a career or household duties alongside their studies. This is particularly true of Business English students, who have demanding jobs and very little free time. Therefore, lessons need to be fast-paced but rigorous, with clearly defined lesson objectives and rapid progress for the student. There can also be additional pressure from employers, if they happen to be funding the lessons for a set amount of time. This can be challenging for you, as the teacher, as you have a limited amount of time with your student each week. It is not uncommon for students to write to you with a request to "jump" from A2 to B2 in just a few weeks! It is your job to find the balance between realistic expectations and rising to the challenge with enthusiasm. The key word: communication. Work with your students to make the most amount of progress in the time you have – try to plan lessons which are directly relevant to their weaknesses and desired outcomes. Top tip: Always do placement and diagnostic tests with new Business English students! Talk honestly about what they can expect from the next few weeks, months, or year of working together, so they aren't disappointed.
What is a Business English teacher like?
A Business English teacher, like any TEFL teacher, should be highly organised, reliable, personable, and empathetic, with great communication skills. On top of this, it is really useful to have some understanding of the world of business. You are not expected to be an expert, but it is reassuring for students if you have a basic understanding of their industry. If you find out that you have a new student who is a solicitor, do some quick research – there's no shame in Googling "What is a solicitor?" to give you peace of mind! It is ideal if you have some first-hand business experience in your own life. Have you worked in an office? Great! What can you bring to classes in terms of workplace culture, top tips for emailing in English, and telephone manner? This isn't required (read on for more information) but it's a useful starting point for thinking about your USP (unique selling point) as a Business English teacher for when you're marketing your services to students. A Business English teacher also needs to be patient yet firm. That might mean being sympathetic with your student when class is cancelled at late notice due to urgent business, but confident and consistent in requesting the previously agreed cancellation fee.

What are the hours like?
This depends on a few factors. Are you teaching Business English at a company's headquarters or language centre? If so, your schedule (including lesson length) is likely to be pre-determined. If you are teaching online (through a platform like Preply, for example) then you can set your own hours. You can find Business English students all over the world, so hours will vary considerably, but consider that many students may be taking classes in the mornings, evenings, or weekends, outside of their working hours. It's a good idea to ask your student what their preferred lesson length is and decide if you are a good match from there. Some teachers prefer to teach longer lessons, whilst others would rather teach 30-minute classes three times a week. Think about what is comfortable for you, too!
I don't have any experience in business – can I still teach professionals?
If you want to teach Business English to adults, it's not a deal breaker if you don't have first-hand experience in business. You can find common ground with your students by trying to keep up with current events, and skimming through financial and business-related news on websites like Forbes and the BBC. However, at the end of the day, you are there to teach English, not to teach them how to do their jobs. Your students might be experts in their field, but you are the expert in teaching English! Remember, you will still need to teach grammar as well as reading, writing, listening and speaking (especially if your student has an upper beginner or intermediate level of English). This is a great opportunity to mix up core teaching with business-related vocabulary, which you can easily find online. Here is a list of Business English acronyms and abbreviations which you could use in a reading comprehension.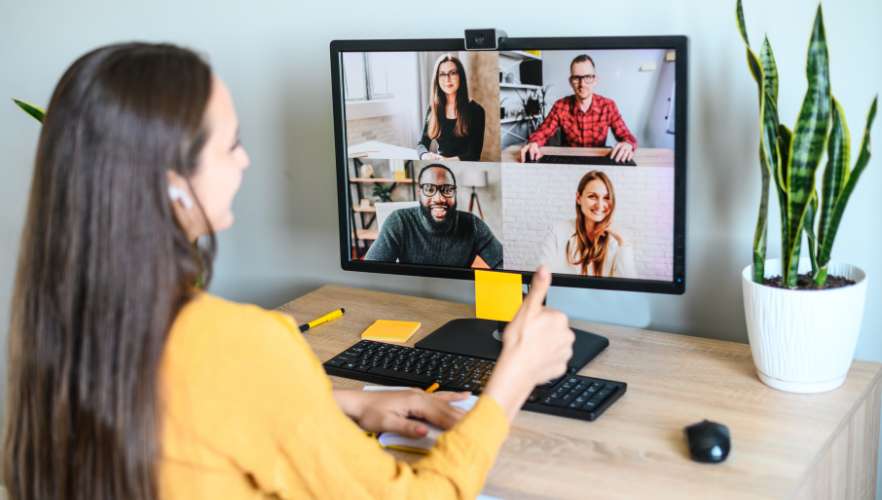 What resources can I use for teaching Business English?
If you are teaching group classes for an organisation, you might be asked to use a specific Business English textbook such as Market Leader. If you are teaching English online, you can create your own lesson plans inspired by the news websites above, or scenarios in your student's daily life (for example, a salesperson might find a lesson focused on agreeing and disagreeing during business negotiations very useful). There are some brilliant resources on YouTube which you can use in your classes. You can create an interactive video activity by adding pop-up questions to a YouTube video through ISL Collective's video lesson tool. The website ESL Brains also has pre-made Business English lesson plans and resources to download. You could even ask your students for example presentations or reports from their place of work, and explore the language together that way!
How can I find Business English students? And how can I stand out from the crowd?
Being accredited in teaching Business English (either through longer course like a 420 Hour Advanced TEFL Diploma or by levelling up with a specialist short course in Business English) is really important, so that potential employers and students can have confidence that you have the necessary skills and knowledge to excel at teaching Business English and help them achieve their goals.  You can then use marketplace platforms which are geared at adult learners, such as italki and Preply, and list "Business English" under your lesson types. You also can search on the LoveTEFL jobs board for opportunities to teach Business English online or abroad, for example in the UAE. In your application or teaching video, think about how to demonstrate your specialisms (Did you work in communications? Did you study Business at university? Are you passionate about crypto, sustainability or entrepreneurship?) Showcase your experience and your diplomas. And most of all: be clear, confident and motivating so that busy professionals are excited to work with you! Good luck!