About The TEFL Academy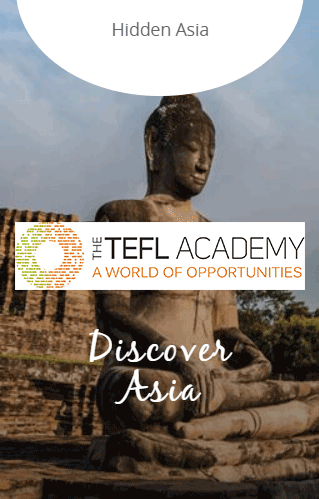 The TEFL Academy is has offices all over the world and I attended the hybrid 120-hour Teaching English as a Foreign Language certification program in the UK. This course was broken down into a 20-hour training program with trainers and 100 hours of online study. The price is very competitive and was one of the only combinations of online and live training that I could find at that time. I paid 300$ for the course, and it was overall a great experience that suited my needs. I would recommend this program for people who have some teaching experience and would like to strengthen teaching skills and to gain certification, but I would strongly recommend brand new teachers to look at more intensive and expensive options.
Breakdown of The TEFL Academy courses
My experience with The TEFL Academy was mostly positive. They offer classroom lessons all over the UK and the world, and it is super easy to enroll. My classroom lessons were held in a nice hotel conference room, which was perfectly suitable for the training. The course was broken down over four weeks, and a benefit here is the opportunity to bond with other students. Our teacher was professional and qualified both as a teacher and a trainer. The curriculum of the live training was focused and useful. The training is roleplay based, so most of the time is spent actually teaching and designing lesson plans. In addition to this training, The TEFL Academy also offers real classroom practice for students after completing the program. I did not have the opportunity to take advantage of this as I took this course while traveling in the UK and visiting family, but I would recommend that if you take this program to get the practice in while you can.

Additional support by The TEFL Academy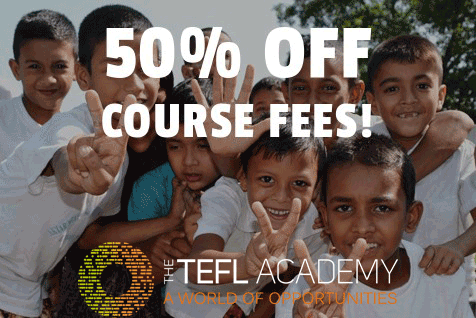 The TEFL Academy also has job boards and a recruitment team to help you find a job after completion of the program. There are also paid and unpaid internships available to apply for. Additionally, there is tutor support and access to the online for 6 months after graduation.
My only real complaint about the program might be the online portion. This is very much a situation where you get what you put into it. I was already teaching when I took this certificate, but the online courses were not very vigorous. I would estimate that it took me 25 hours to complete the 100-hour online program. Some prospective students might not see this as a problem though. I chose to do the bare minimum, but it's really up to the student how much they gain from the online portion.
Prospective students may also need to research their English teaching goals before enrolling in this program. While the program is 5 level certified, it may not be accepted in all countries due to the hybrid nature of the program. If you have ambitions of teaching in higher salary countries such as Japan, South Korea, or UAE – I would recommend confirming that this certificate can be used in countries that you are interested in teaching in.

The TEFL Academy Courses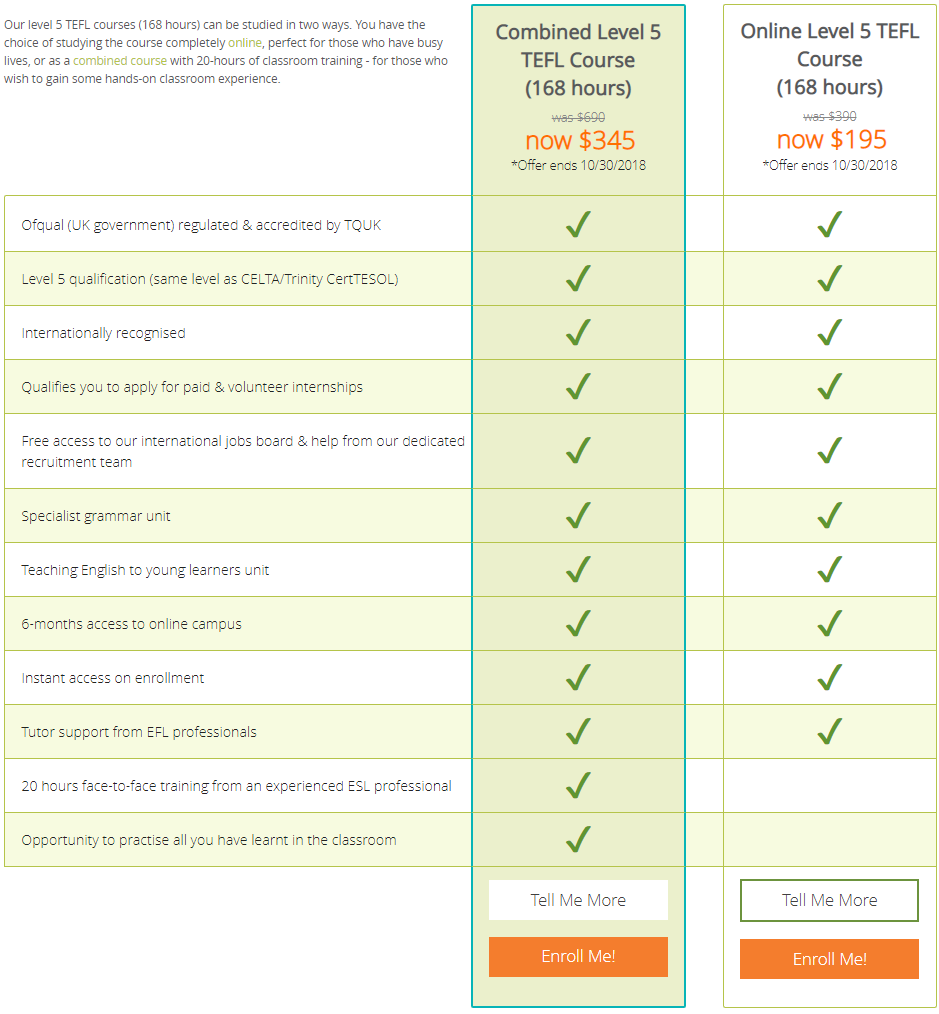 Final thoughts about The TEFL Academy
This program is a fantastic way to further your ESL career, but not for people with no teaching experience. I think that a traditionally taught CELTA or Trinity is better, although much more expensive choice. However, it is an ideal option for people that want to enter the ESL market abroad or online tutoring with no experience. Do your research before purchasing and make sure that this program is the right fit for you. Best of luck in your future TEFL career!
Not your Cup of Tea?
You can look through our many reviews of TEFL courses out there. Check out Premier TEFL as it is one of the top TEFL schools offering great qulaity and prices.