GetTEFL Review – Are you ready for the ride?
If you want to teach abroad, for a good wage with a secure job then taking a TEFL course will really help you to reach your goal. Having a TEFL isn't the only way to teach abroad, but it will take the stress out of teaching by training you in the classroom, bring better jobs and place you in a school of your choice.
The best way to be fearless in class is by taking a month-long TEFL course at a well-known school. If you can't attend a course in person for any reason then the next best bet is to take an online TEFL course.
Online TEFL's have been around for a while but have been chided for only teaching by theory. In a classroom full of kids theory goes out the window so getTEFL's method of teaching usable classroom know-how really caught my eye.

What GetTEFL is about
GetTEFL was started by an English teacher with over ten years of experience teaching the English language in classrooms around the world. The goal of getTEFL is to teach people how to be a great language teacher in a classroom, not in theory. Learning to be great in a classroom means practical tests and sharing of real-life classroom skills that will help make your first teaching job easy. GetTEFL can also help to find you a job abroad after passing your TEFL, by using their contacts at schools all over the world.
What does GetTEFL offer
GetTEFL offers all kinds of courses that come in different shapes and sizes. The smallest course is 20 hours which covers four modules. The largest course is 120 hours covering eighteen modules. In between, there are three courses that stage up by 20 hours each. Leading schools will ask for at least 120 hours of TEFL training as a minimum. You can find jobs with less but, for the highest wages with the most options, it's best to take a full course. The shorter courses are designed to top up your TEFL learning, refresh your teaching or to help you learn to be a teacher step by step instead of all in one go.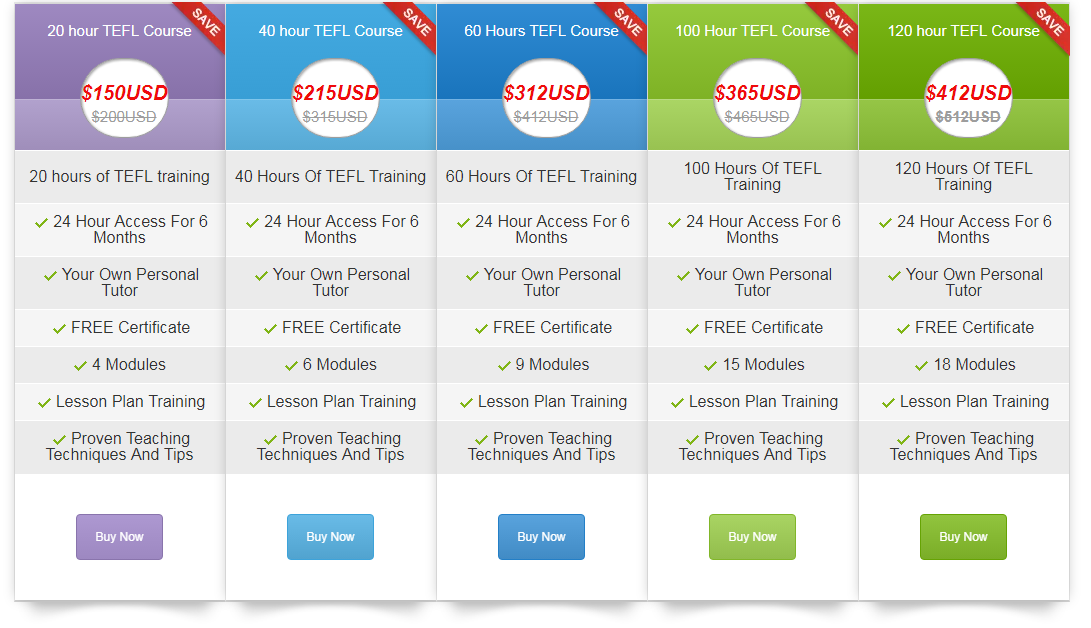 Online TEFL courses are appealing because they are much cheaper than in-person courses. The getTEFL courses cost about half that of an in-class course. It's not the cheapest course, but it is affordable. In my experience, you get what you pay for.
GetTEFL – the Good and the Bad
Pros
What I really like about the getTEFL courses is that you get a personal tutor for the whole of your course. This is really useful if you have a quick question or a unique problem. You also get six months worth of access to getTEFL's online resources with lesson plan training as well. The lesson plan training will really help you to settle into teaching without any last minute hiccups.
Cons
The issues I have with getTEFL.com is that the jobs available through the site are not as good as from a reputable school. Being an online course, that comes with the territory. It won't stop you landing a great job by doing your own research, though.
GetTEFL conclusion
There are an awful lot of online TEFL courses out there. GetTEFL seems to be one of the better courses. I really like their strong focus on practical training to help you grow into the classroom. It comes at an affordable price with lots of support. If you can pay more then study in class, if you'd prefer the flexibility and price of an online TEFL, getTEFL.com is a quality teacher training course.
Don't Take our Word for it
This is only our review and recommendation. If you are looking for something different don't worry, we got you. You can check out one of the most recognized TEFL companies Premier TEFL and see if it suits you.