We heard that you want to teach English – that's great! But which is the best course to take? TEFL or TESOL? And what even is the difference between TESOL and TEFL? The difference is… there is no difference! A TEFL and TESOL certification can be used interchangeably when it comes to teaching English.
You've just started your research into teaching English as a foreign language, online or abroad, and you might have found yourself a little confused. We don't blame you! There are so many acronyms you would have come across that mean the same thing (TEFL, TESOL, ESL – it goes on and on) and it can be overwhelming. Don't worry – you're not alone and we are here to help!
You would have come across the acronyms TEFL and TESOL a lot and may have wondered what they both mean, why they are named differently, and which is the best teaching English certification for you. Guess what. We've got the answers! Carry on reading to find out…
What is TEFL?
TEFL is an acronym for Teaching English as a Foreign Language. Completing a TEFL course is perfect for anyone who wants to teach English abroad or online to non-native English speakers. Students studying English as a foreign language, are studying it as an academic subject – like how you might study Spanish or German in school.
This means it's your responsibility for teaching students to, not only to speak English but also how to understand grammar, vocabulary, reading and writing for academic purposes. You'll be teaching the ins and outs of the wonderful English language.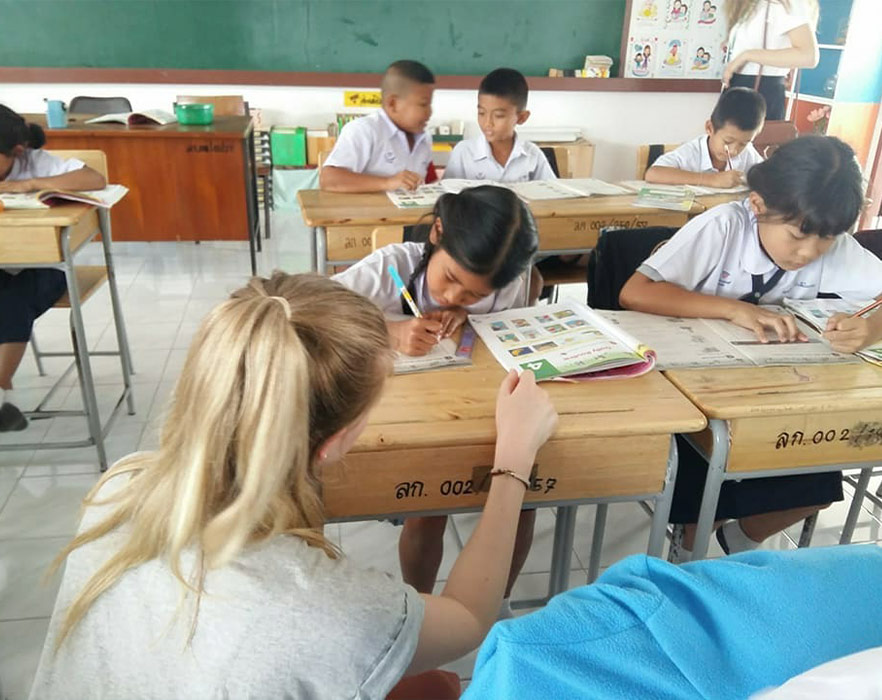 What is TESOL?
TESOL stands for Teaching English to Speakers of Other Languages. TESOL tends to be aimed at people who want to work with learners who are non-native English speakers but live in a country where English is their primary language.
A TESOL course teaches you how to help students use English to communicate in their daily life living in an English-speaking country. This includes things like shopping, ordering at a restaurant, interviewing for a job, and making small talk. But both TEFL and TESOL can be used interchangeably.
Which Course Is Better?
Well, there isn't really a 'better' course. When you are choosing between a TESOL and TEFL course it will depend on your budget, how much time you have available and where you want to teach English. A TESOL and TEFL certification, both, open plenty of teaching job opportunities.
Want to teach abroad? It would be a good idea to research the visa requirements specific to the country where you want to teach. This way, you can choose the right teaching qualification for you! Every country has its own work visa policies, so before you invest in your qualification, make sure you do the following:
Pick where you want to teach. If it is in a country where English is not their primary language, a TEFL certification will probably be the better choice.
Research the qualifications and country's visa requirements for teachers. Check out the embassy's website to find out any information regarding foreign teachers.
Look at job ads for English teachers to see what skills, requirements, and qualifications they are looking for.
Our advice? Complete a TEFL course if you want to teach English online or abroad to students who are non-native English speakers. For example, teaching in Thailand at a primary school.
If you want to teach English in an English-speaking country, then a TESOL course is ideal for you. This usually includes teaching English for refugee camps, colleges, and community centres.
We hope this has cleared up any confusion and questions you may have had.
Still not sure which course to take? Chat with our TEFL experts in our support team where they would be happy to help with your decision.
Good luck and happy TEFLing!