As the Germans say, "aller Anfang ist schwer." ("every beginning is hard.") If you're vexed as to where to start in your journey to teach English in Germany, we've got you covered.
Let's explore how to start teaching in Germany — at a reputable school. in your dream city (or village), making a top-rate salary.
About teaching English in Germany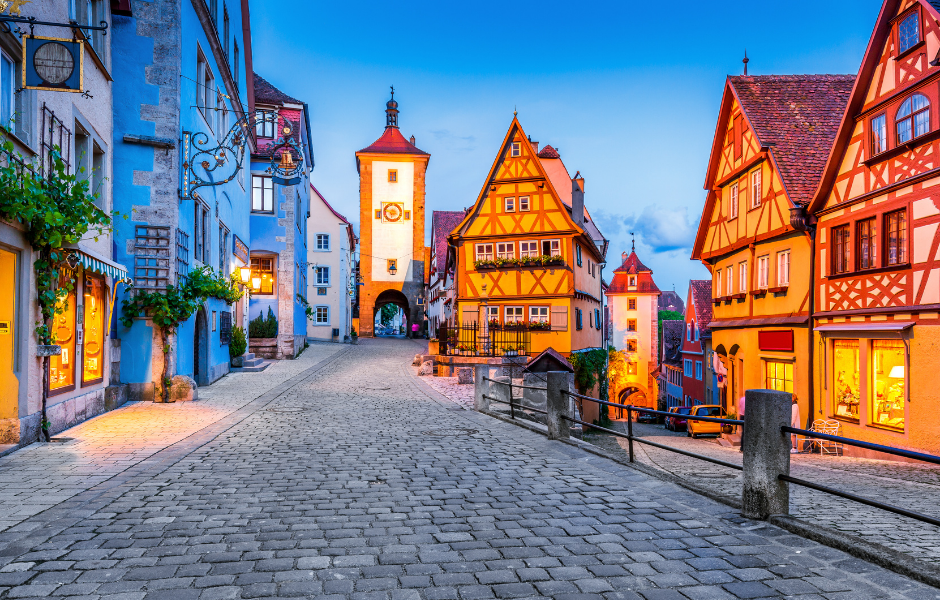 Germany has a rich cultural and historical legacy plus stunning geographical features  – stunning medieval castles, magnificent mountains, and sprawling cathedrals.
It's one of the most well-developed nations in the world, economically and socially, so you'll benefit from its generous welfare system, including universal healthcare with no cost at the point of service. Residents of Germany enjoy a high quality of life that routinely ranks within the top 10 worldwide. They are among our favorite places to teach English in Europe for this year.
What are the requirements to teach English in Germany?
Schools generally have a baseline set of requirements as a bar for employment:
Bachelor's degree (a 4-year diploma from an accredited university)
Previous teaching experience (often preferred but not a universal requirement)
Valid passport with 6+ months left until it expires
Native English-teaching status (often preferred but not a universal requirement, generally defined as UK, Ireland, South Africa, Australia, New Zealand, Canada, and US passport holders)
TEFL certification (check out TEFL Hero's 100%-online, accredited, affordable self-paced TEFL course for just $99)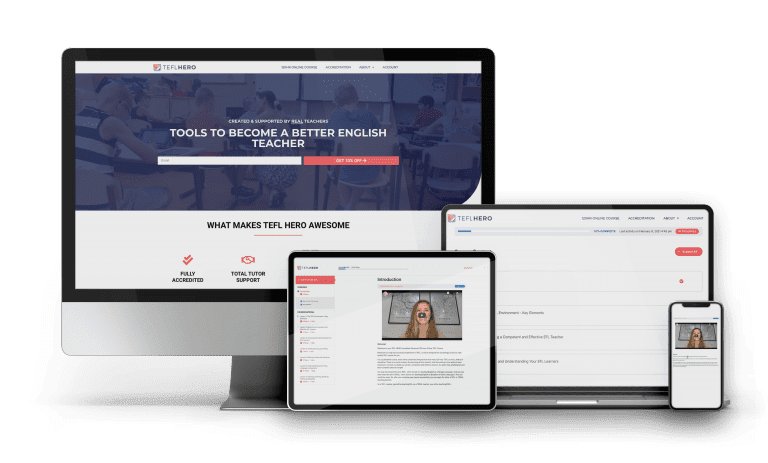 Get Certified to Teach Anywhere!
Keep in mind that many, if not all, of these requirements are negotiable. If you have any combination of the above, you've got a decent shot at getting hired, provided you make the right impression on hiring managers (more on how to do that later).
What visa do you need to teach English in Germany?
You'll need some kind of visa to teach English in Germany, but the exact type will vary depending on your employment arrangement as well as what passport you have. Some visas can take up to 5 months to process (thanks, bureaucracy!), so plan ahead accordingly.
Visas for EU citizens (plus Switzerland, Liechtenstein, Norway, or Iceland)
EU citizens, as well as citizens of Liechtenstein, Iceland, Norway, and Switzerland, don't need a visa to start teaching – the benefits of EU membership.
Per Brexit agreements, UK passport holders can also access Germany for up to 90 days visa-free, but you'll need to obtain a long-term visa by then.
Working Holiday Visas for Non-EU citizens
Australians, Americans, Canadians, Israelis, Japanese, Kiwis, and South Koreans also don't need an entry visa before landing, and are granted up to 90 days upon arrival to find a job and apply for a visa.
Aussies, Uruguayans, Kiwis, Japanese, Taiwanese, Hong Kongers, Israelies, Argentinians, South Koreans, Chileans and others can apply for a working visa.
If you're among the lucky citizenries of these select countries that have signed such bilateral agreements with Germany, you can apply later for a residence permit for work purposes.
The working holiday visa is also known as the "youth mobility visa." It's important to note that, because the visa is geared toward younger applicants, eligibility expires after your 31st birthday – except for Canadians, who can get one up until their 36th birthday.
Entry visa for employment: (everyone else)
All other nationalities need to apply for an entry visa for employment purposes before arrival in Germany or risk being turned away at the airport.
That means getting a job offer prior to departing for Germany. Here's what documentation you'll need:
an employment offer from your employer (preferably on letterhead)
passport
projected income
application form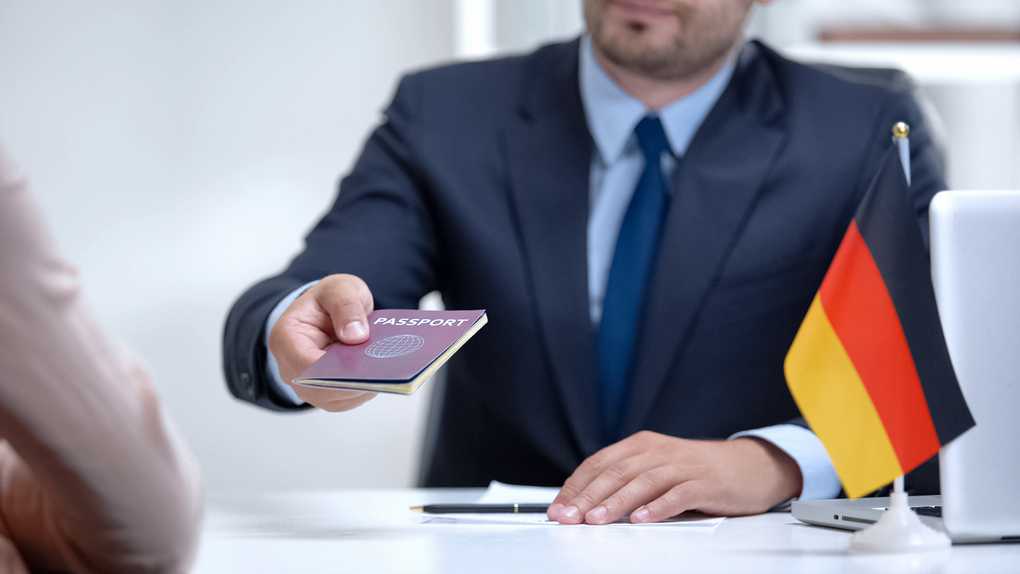 Types of English teaching jobs in Germany (+ salaries)
On average, you can expect to pull in $1,400–2,250/month ($14-22/hr). Some job types tend to pay more than others – for example, higher education and international schools.
Here we feature some of the most common types of ESL work available in Germany.
ESL job type #1: Private language schools
Private language school jobs abound in Germany. Student ages range from early childhood to adulthood, with many of their clientele being businessmen and women seeking to sharpen their English skills as part of their professional development. If you prefer to work with adults, you might want to consider the private language school route.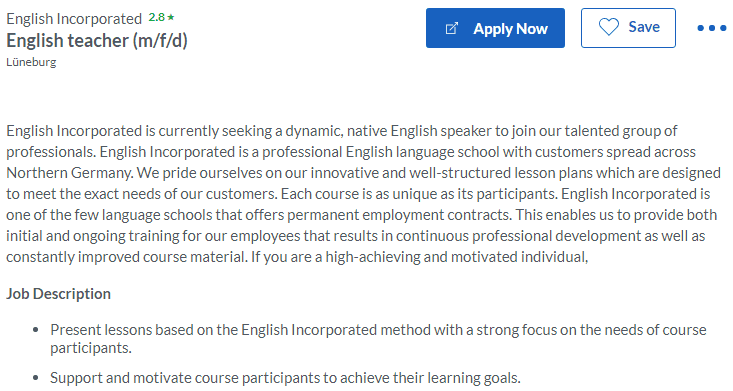 Many of these jobs pay by the hour rather than on a salaried basis. Their hours tend to be more flexible, with classes generally scheduled in the evenings and on weekends rather than during the 9-to-5 workday.
ESL job type #2: Bilingual primary schools
Germany is full of bilingual primary schools that offer curricula in both native German and English. As such, they're often on the lookout for qualified native English-speaking staff to join their ranks.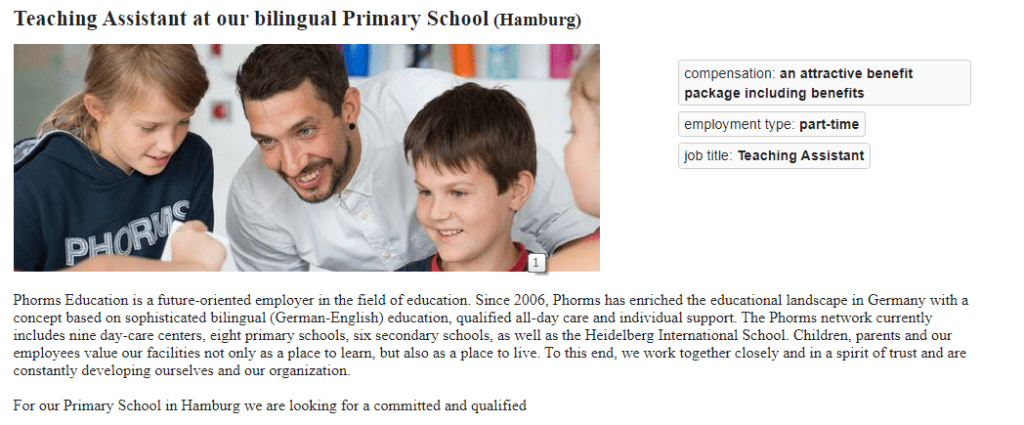 These are more permanent positions than some of the other options you've got in Germany, and they often come with generous benefits packages — including, potentially, even pension programs.
If you're looking for stable, long-term work with lots of perks, bilingual primary schools might be your best bet. Their requirements tend to be a bit stricter than other less permanent positions with fewer benefits.
Pay-wise, the pay floor for these types of school is a minimum of $2,000/month. On the higher end of the scale, depending on your experience, qualifications, and the school, you might earn in excess of $4,000/month.
ESL job type #3: Summer camps
The German school calendar runs similarly to the American system, with school beginning in late August/early September and letting out in summer.
So what's an English teacher to do in the interim period?
Boost your resume and get your foot into the industry by joining an ESL summer camp, like this opportunity with Berlitz.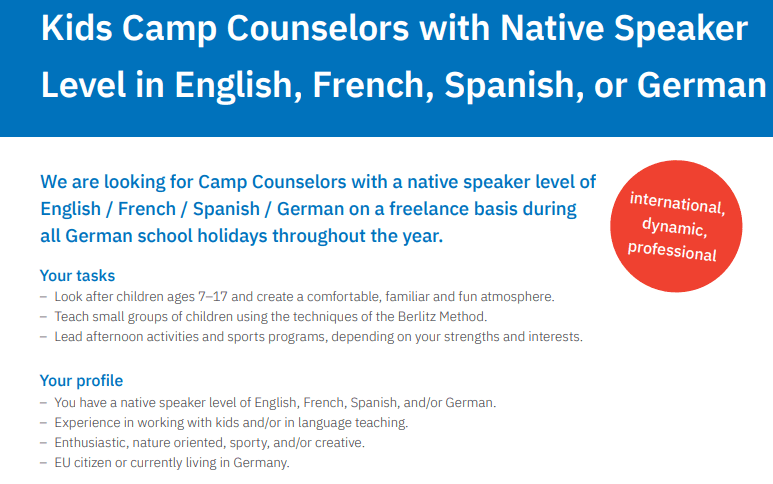 These gigs generally have laxer requirements – in many instances, you just need to be 18+, be a native English speaker, and have a can-do attitude. So if you're green in the ESL field, depending on the time of year you begin looking, consider an ESL summer camp.
You probably won't make much more than $20/hr with these positions.
Summer camps, in addition to providing valuable hands-on experience, are also great networking opportunities. Chances are you'll meet industry professionals who can hook you up later on with a more permanent ESL position.
Where to Teach English in Germany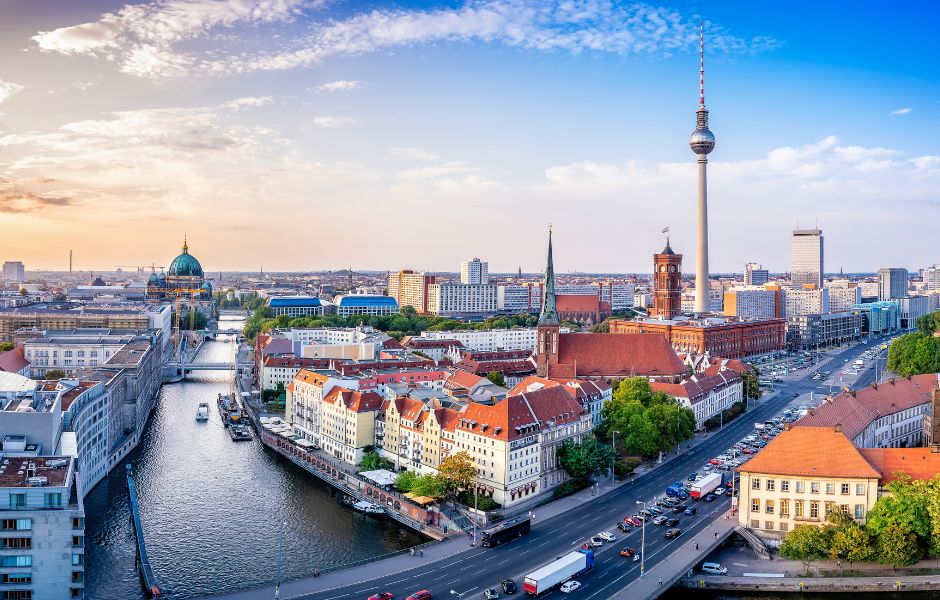 Unsurprisingly, most of the English-teaching jobs in Germany are concentrated in the heavily-populated, more cosmopolitan urban centers, the big three being:
Berlin, Germany's capital
Munich, Oktoberfest epicenter and capital of Bavaria
Frankfurt, a formerly independent city-state – arguably the most culturally, ethnically, and religiously diverse city in Germany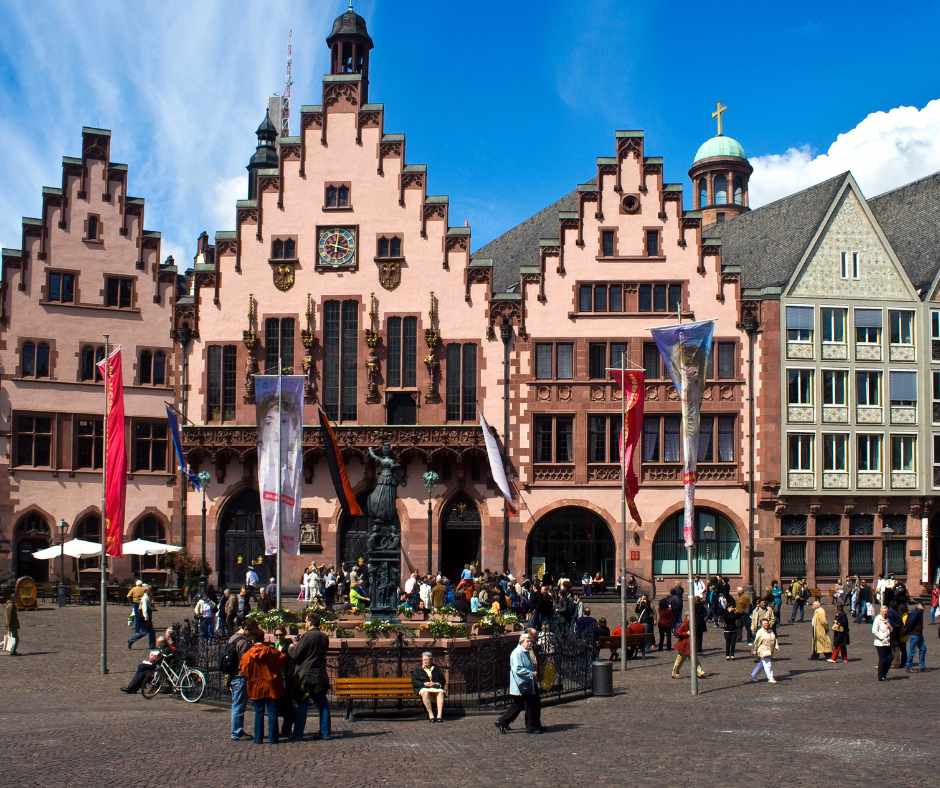 Frankfurt city center
But if you're interested in a slower, quieter pace of life, you can still get a taste of the old-school German way of life in quaint towns across the country (but likely with lower pay).
How to find an English teaching job in Germany
Here's what you need to know about how to land your dream job in Germany.
Where to start
I recommend you start your job search online using a combination of these well-known ESL job sites/boards:
If you hold a passport from one of the countries with visa-free entry privileges that we listed above, you might also want to take a dual-approach strategy of showing up in the country and knocking on doors. Schools are always impressed with a candidate who's physically present and ready to get to work.
How to get hired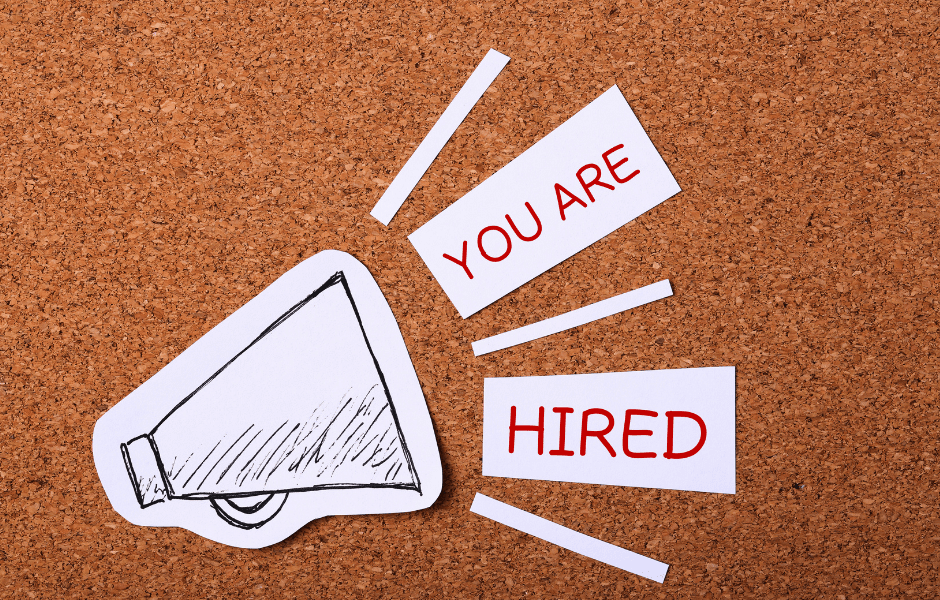 As the German folk expression goes, "leben ist kein Ponyhof!" ("life is no pony farm!"), meaning getting what you want can be a challenge. In that vein, know that diligence is part of the ESL job process.
You'll probably send a bunch of emails and/or knock on a bunch of doors before you get hired. Don't give up. That means:
Check the sites listed above daily or semi-daily to catch job postings when they're fresh
Follow up with any interactions with hiring managers with a thank-you note
Send follow-up emails when you don't hear back initially after a week or so (your correspondence might have simply been lost)
Committing to a personal rule of sending at least two job applications out each day
What's it like being an English teacher in Germany?
Teaching in Germany is the best of the modern lifestyle (with a high standard of living) in the midst of a rich, millennia-old cultural backdrop.
Here's "American Teacher in Germany" explaining her daily work life and unique experiences living and working in Germany:
Start up costs to Teach in Germany
To successfully apply for a working holiday visa, you'll have to prove you have at least $1300-$4500 in your savings account as a means to support yourself while you settle in. This amount is estimated to be the money you need to cover costs like transportation, food, housing, etc. for approximately two months.
(It's possible to survive on less – especially in smaller towns and cities — if you're being super thrifty.)
Work culture
Germans have earned a reputation for having a strong work ethic, with high expectations for employees. That said, being a liberal democracy, it also has strong curbs on working hours, capping them at 48 hours/week – in stark contrast, for example, to Asian work cultures which often demand hours from employees far exceeding that limit.
Travel opportunities
German residents enjoy visa-free travel all throughout the Schengen Area, comprising of 26 European countries that have abandoned all border controls. Head to Italy, France, or the underrated Czech Republic for a weekend getaway.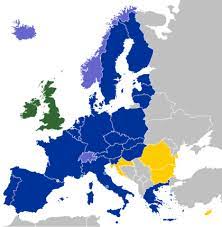 Safety in Germany
Crime statistics show that Germany is one of the safest countries in the world, with extremely low violent crime rates and low property crime rates.
Budgeting
Making your expected salary of  $1,400–2,250 USD ($14-22/hr), you can expect to live comfortably on the lower end of that pay range in more rural areas/smaller cities and on the higher end of that pay range in the bigger urban centers.
FAQs About Teaching English in Germany
Let's explore some of the more commonly asked questions about choosing to teach English in Germany.
How much do teachers make in Germany?
Teachers make, on average, $1,400–2,250 USD/month ($14-22/hr). Private language schools serving larger companies and international schools pay more.
Can I teach English in Germany without a degree?
You can find work easily without a degree at many summer camps, but most other jobs will likely require a degree.
How much money do you need monthly to live in Germany?
Budget to spend a minimum of $1,400 in smaller cities/rural areas and upwards of $2,000/month in the big cities.
Can I live in Germany without speaking German?
Yes. Many Germans speak English, especially in the urban cores.
Bottom line on teaching English in Germany
Here's the bottom line on teaching English in Germany:
Germany is one of the safest, cleanest, most welcoming ESL destinations in the world
Most job requirements include native speaking status, a diploma, and/or TEFL certification
Passport holders from Western countries can visit Germany for employment purposes without a visa (up to 90 days for Brits, Americans, Canadians, Aussies, and Kiwis)
Most jobs pay around $2,000/month at the lower levels
Summer camp jobs are available for teachers without a degree
Alternatives to Teaching English in Germany
Perhaps, after reading this guide on how to teach English in Germany, you decided (for whatever reason) that this was not going to be a great fit for you. Don't worry! For those considering teaching in Europe, there are plenty of other alternatives for teaching English. Consider these other guides for teaching English abroad in Europe:
Where does this post come from?
This post was originally published at Teach English in Germany: How to Get a Job in 2023 on the TEFL Hero Website.