Two weeks ago, I landed in the Phnom Pehn airport tired, disoriented, and very overdressed for the weather. I met the rest of the interns I'd be working with and we were brought to the hotel where we'd be having our orientation. There are only seven interns, so I'm sure we'll get very close over the next three months. We started things off with a delicious dinner on the rooftop of the hotel, which had a lovely deck and a pool that we all made sure to make good use of.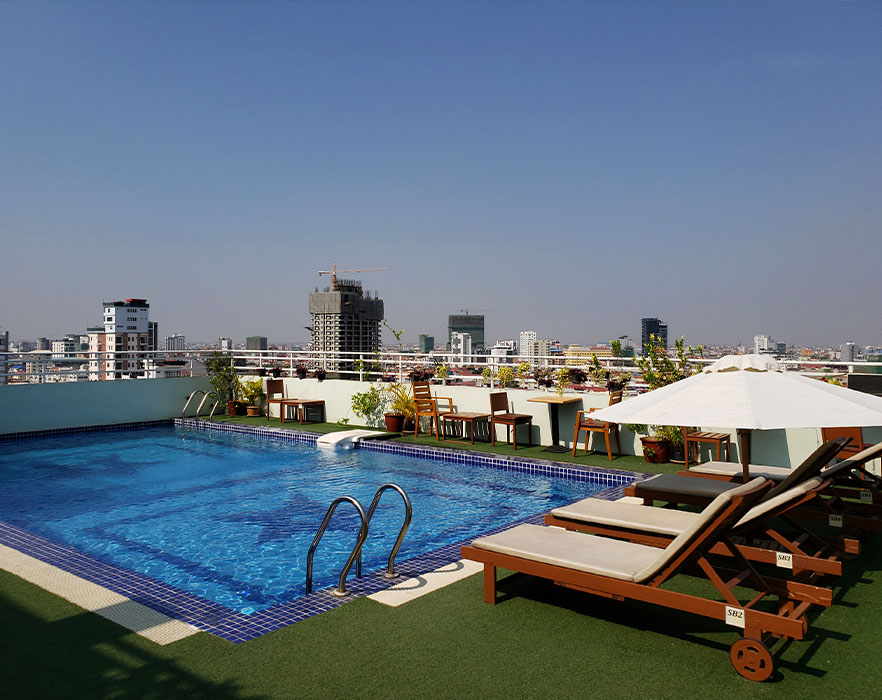 Aside from preparing us for the job we'd have as English teachers, orientation involved a fun Khmer lesson, some advice on living in Cambodia, and tips about where to travel. And food. A lot of food. I'm a vegetarian and have been incredibly happy with how many vegetarian options they have here! The i-to-i supervisor at training was also kind enough to go over this, and gave me a list of local vegetarian dishes, as well as a handy translation guide of some key phrases.
On the last day of orientation, we took a trip to the Royal Palace of Phnom Pehn – which was a lovely first experience in the city – before having one last dinner, complete with live music.
The next day we were sent off to our schools, where I am currently living with three other interns, as well as teaching. While I have experience teaching, I've only taught junior high school, and teaching preschoolers is its own form of culture shock on top of being in Cambodia. But the students are adorable, and I'm quickly getting used to the change. There's a small group of former interns working at the school, who have been incredibly welcoming and helpful.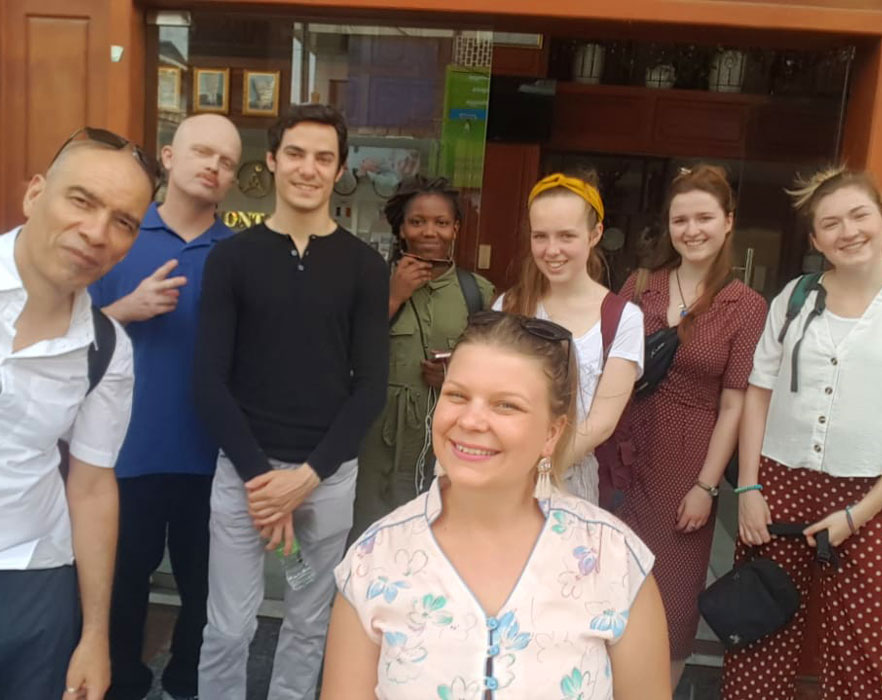 In addition to adjusting to our life as teachers, my fellow interns and I are quickly adjusting to life in Phnom Pehn. Last weekend, we had a sombre but meaningful afternoon at the Killing Fields, and spent a full day exploring the city, so we're quickly getting our bearings. I've also started going to a Jiu Jitsu class in the city once a week, which is a great way to stay active and meet new people, both foreigners and locals.
As I'm writing this, the week-long holiday for Khmer New Year is coming up and all the interns are going together to the beach town of Kam Pot, then the island of Ko Rong. We're all really looking forward to the trip, and I'm hoping the next two weeks of the internship are even more exciting than the first two were!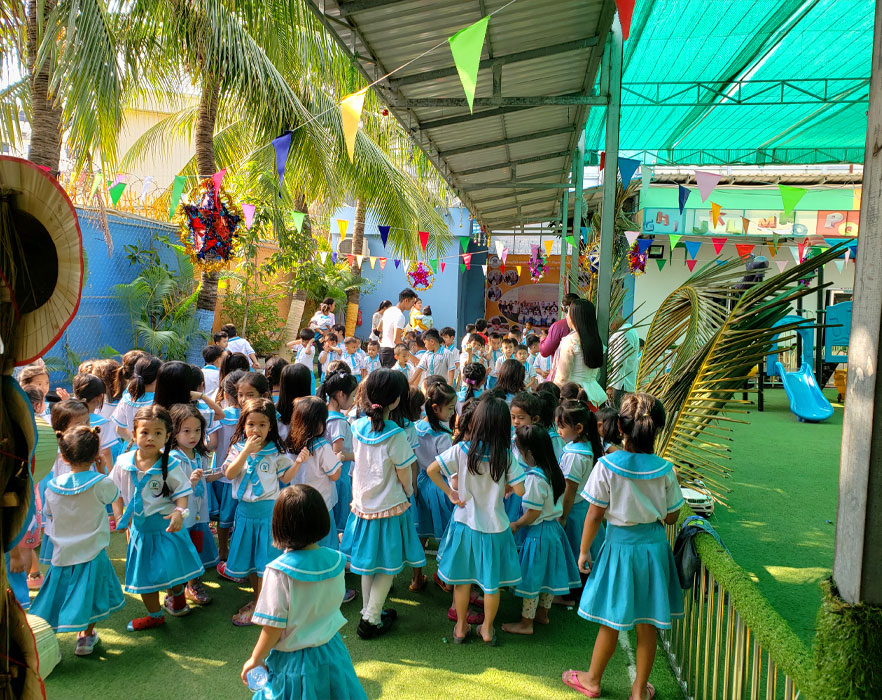 Interested in teaching in Cambodia? Check out our Cambodia Internship for more info!
The post Two weeks in Phnom Penh: Sam's story so far appeared first on i-to-i TEFL.