Have you thought about signing up for a TEFL course but wasn't sure what it involves? In this blog, I'll be sharing lots of information to answer the question 'How Hard is a TEFL Course?', plus my experience about what the TEFL courses include. It can be quite daunting when you don't know what to expect, so hopefully, this will give you a better understanding and the confidence to sign up and get started on your TEFL journey. i-to-i host a wide range of TEFL courses, ranging from the 180 hours online TEFL Certificate up to the full 420 hours TEFL Advanced Diploma – check out i-to-i's TEFL courses for more detailed information about the courses, including what each course covers and the price plans.
What modules do the TEFL courses include?
Depending on which course you choose to start, it can impact what modules you'll cover. I completed the Level 5 200hr diploma level course back in 2019, and this covered a wide range of topics – an excellent starting point for someone who had no prior experience in teaching, and no degree!
Each course will cover different material, but the longer the course, the more material that you will cover and learn. I can highly recommend the new 420 TEFL Advanced Diploma if you are just starting out, as this covers EVERYTHING you will need to know, to get you started on your TEFL journey. Courses cover topics such as lesson planning and time management, teaching children vs teaching adults, teaching online vs in-person classes, Business English, teaching other subjects in English and teaching students how to prepare for IELTS exams. Courses also cover how to manage teaching mixed classes – where students have mixed abilities/ English Language levels, mixed age groups in one class, and students from different countries with different goals. All of these variables can be very common in the TEFL classroom, so an important skill is to ensure all the students are receiving the best education for their needs.

How do I manage my time & stay motivated?
Starting a new course on any subject can be overwhelming, especially if you see there are a lot of hours to complete, however, the end goal is definitely worth the time and effort. I'm a year in on my TEFL journey and have already surpassed 1000 hours, and I had zero hours experience beforehand. The best way to manage your time when completing a course is to first check how many hours the course is, and how long you have to complete it. Some people will do the course in fewer hours, and some will take more – just do what is best for you. The time it takes to complete can also be affected if you are doing the course full time, or in between work/study. From my experience, I completed the course whilst in full-time work. I set aside a couple of hours every evening, and then a good chunk of my weekend time to complete the course. It's important not to overdo it either – this is something you want to enjoy doing as it has the potential to start you on your new career path, so enjoy the learning process as you go, and take a time out when needed. When it comes to spending time on the assessment (more on this later), it's important to set aside a block of time to complete it. Studying a few hours each day is fine throughout the units, but with the assessment, I would advise you to spend a morning/ afternoon/ day working on it so you can keep focused and concentrate as you only have 3 attempts to submit it.
Do I have to do any assignments or assessments?
The number of assignments and assessments, and the type, can vary depending on the course you choose. Say every course has 10 units, for example, at the end of each unit there is a unit test. This is just a summary test to check your level of understanding before moving onto the next unit. When I completed the 200hr Level 5 course, there were 3 assignments which were all lesson plans, plus an end of course assessment. I am also currently completing the i-to-i IELTS course, and as this is a smaller course, it has the end of unit tests and 1 end of course assessment. All the assessments are marked by i-to-i tutors who will advise if you have passed, or need to make changes, usually within a week of submission. For the assessments, you have 3 attempts to pass, this is why I would advise you to spend a block of time working on them to make sure you give them your full attention.
Most of the assessments are marked against a set criterion, and your submission has to meet each one of these to be successful. If you need to make any changes to your assessments, the i-to-i tutor team will come back to you with really helpful feedback, to advise which section needs amendments. Only the section which doesn't meet the criteria needs amending, so don't worry about looking at the sections which have passed.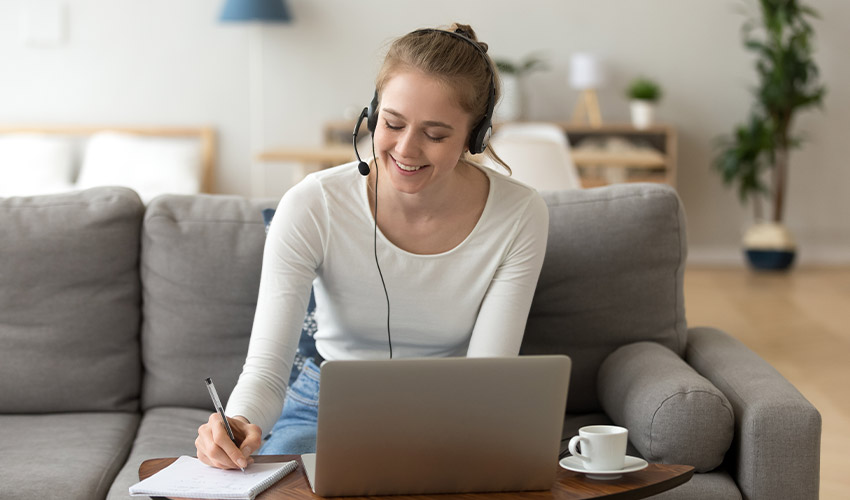 Accessing the Course Online
If you haven't completed a course online before, or are used to studying in the classroom, the online portal is really easy to use and navigate. You will be given access information once you have signed up for the course. From there, you can see what course you are completing, where you are up to, and when your deadline is. Each unit is broken down into sub-units, so it's easy to follow and all the information is set out in a clear and concise way making it a great way to learn online. Lots of external links and downloads are provided with all the courses too, giving you a wealth of information within your chosen course and helping you on your TEFL journey.
Support and Help During the Course
The i-to-i team are always on hand to help with the completion of your course and can be contacted via email if you have any questions or queries. Along with the tutors' feedback after submitting assessments and assignments, there is the i-to-i graduate facebook group – an amazing online community of TEFL teachers who help each other, share ideas, and support students completing the different courses, along with support for the newly qualified TEFL teachers too.
Alongside the materials provided within the online portal as part of the course, a lot of the TEFL courses come with a free TEFL study guide providing lots of help and information to aid you on your TEFL journey. There may also be an option to purchase the Essential TEFL book which comes with lots of lesson plans, activities and grammar help to get you started.
After completely changing my career and switching to the life of TEFL following completion of my Level 5 Diploma, and now about to complete the IELTS course, I can highly recommend signing up for one of i-to-i's TEFL courses. For more information on all the courses provided, browse their TEFL courses or download their TEFL brochure.