On the day of departure from London Heathrow I was surprisingly calm and relaxed. I'd said goodbye to my parents a few days earlier before going up to stay with my girlfriend in London – who is also here in Vietnam as a TEFL teacher! The overriding emotion I was feeling was excitement for what the next five months (at least) could bring. Although neither of us had any classroom experience, the online training combined with the face to face teaching we received in both Hanoi and Ho Chi Minh City has, I feel, prepared me for my first day back at school in over nine years – albeit from the other side of the teacher's desk.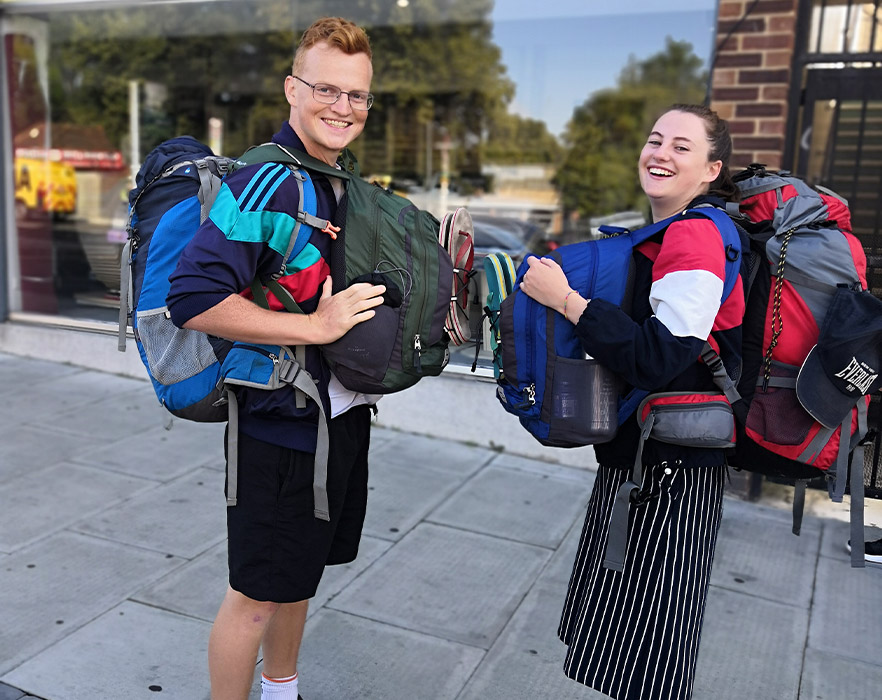 We arrived at Hanoi international on an exceptionally hot day, even by Vietnamese standards. Entering our AirBnb after a short 20 second walk from the air-conditioned taxi we were already dripping in sweat. Despite this, we dropped off our bags and headed into the old quarter. Here we found a single train track that runs through a tightly crammed pedestrian street, causing manic barmen to clear away stools and tables every half hour to allow monstrous trains to crawl their way through the sprawling city.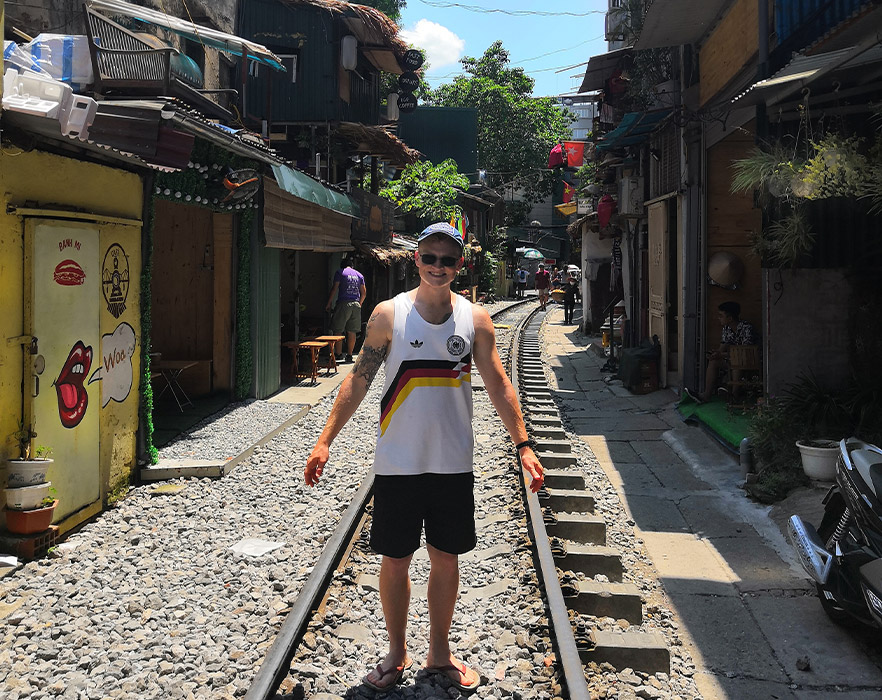 Day two was a write off with the jet lag. But, on the third day we took a bus two hours south to the town of Ninh Binh, nestled within massive limestone mountains erupting out of jet-black lakes and rivers. Here we spent the day exploring by bicycle and in boats, propelled by locals rowing oars with their feet whilst their hands operated the rudder.
On the first Saturday we moved from our AirBnb to the hotel to meet the 80 or so other interns on the same program. Everybody was charming, interesting and equally as excited to get going. There are many interns I'll stay in contact with even after we go our separate ways from Vietnam. I think it takes a certain like-minded individual to up sticks and move to work in a foreign country, let alone Vietnam of all places, with its unique and exotic craziness.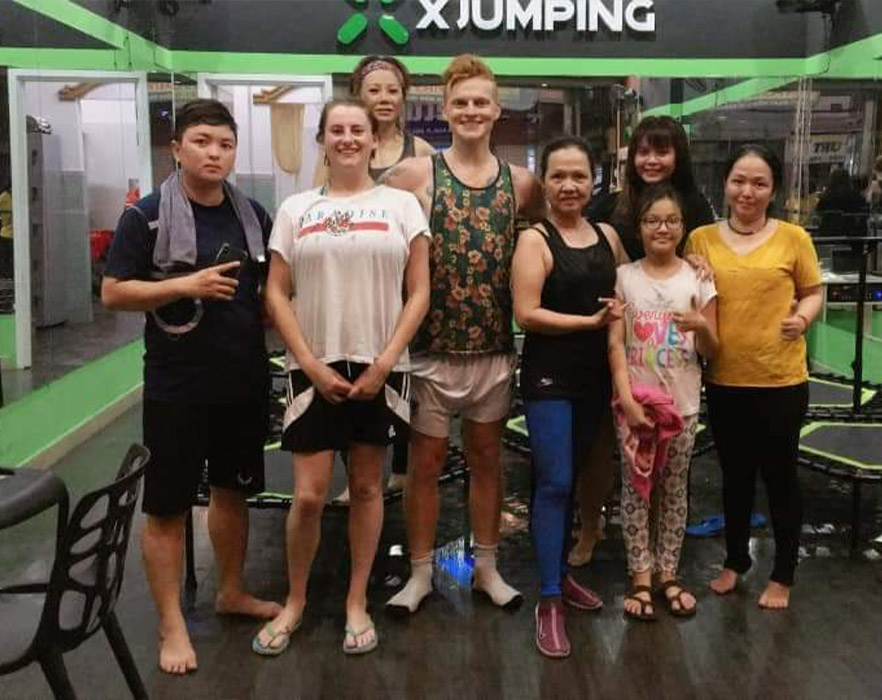 At the hotel we had lessons aimed at preparing us for life in a Vietnamese public school. Our teachers were Lyn and Jennie, they were fantastic, and I learned a lot from them – from controlling a class of up to 45 primary school children to surviving in a place where seemingly every crawly critter is out to get you! On top of this we also had Vietnamese lessons which I found helpful beyond measure. I learned more in these lessons than I had in an entire month of travelling the last time I was in Vietnam.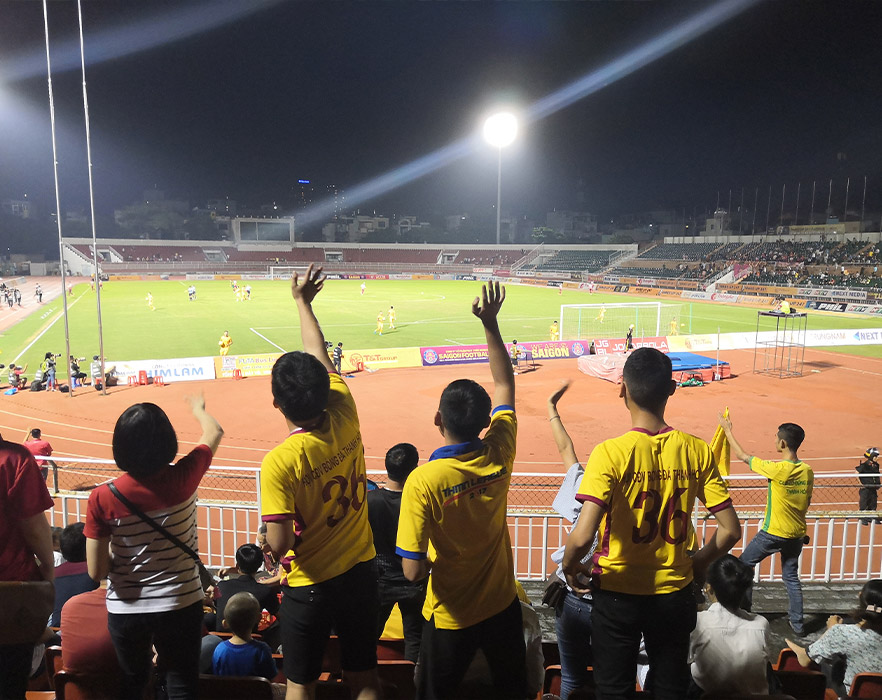 On the last night of orientation week, we all went out for karaoke, which is a much-favoured pastime of modern Vietnamese culture. The people here are all marvellous singers, which I think must be to do with the tonal nature of their language. We sang and danced the night away and before I knew what was happening it was already the following morning and the 14 of us who were all due to teach in Ho Chi Minh City, clambered onto a bus and headed for the domestic airport terminal. We were greeted by Anh at Ho Chi Minh City airport, before being driven to each of our houses within the city, where I am now writing this having completed orientation week at the school I will be teaching at. I now look forward to a three-day weekend celebrating Vietnam Day.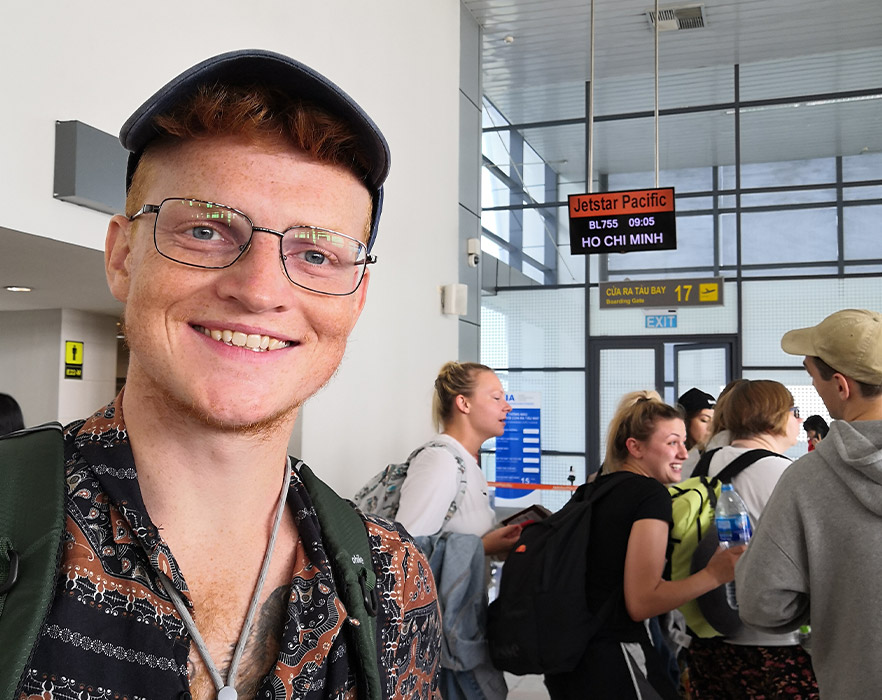 The post My first two weeks in Vietnam appeared first on i-to-i TEFL.