It's no surprise so many people grow up wanting to be teachers. Teachers are there as an inspiration to us all throughout our childhood. They're a shoulder to lean on when you're sad, a voice of reasoning when you're angry and they just know everything, don't they? But beyond that, why should you choose teaching as your profession?
1. Inspire the future generation
By choosing teaching as your profession, you'll get job satisfaction like no other! If you ask most teachers why they decided to teach, they'll definitely mention the ability to make a real difference in students' lives. Working as a teacher, you'll be able to see the visible results in your students and it's guaranteed to send you home with a smile on your face and a sense of pride. Plus, your students will absolutely love you and you'll feel that love every single time you step into your classroom.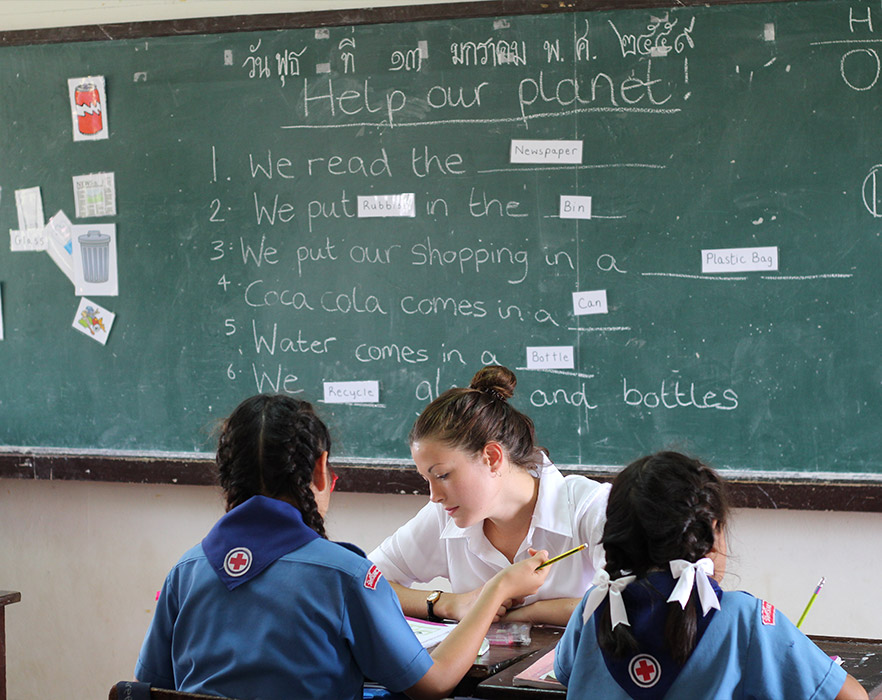 2. No two days are the same
We really mean it when we say this – no two days are the same! If you dread the monotony of working in an office, repeating the same tasks every day from 9-5 then teaching could be a great shout for you. When you're a teacher, every day will provide a different set of challenges and obstacles to overcome and it'll fill you with excitement to get back into your classroom.
3. You'll have a job for life
Unlike some jobs that can be replaced by technology, teaching definitely can't be, so you'll have a job for life and a super secure one at that! They say that education is recession-proof and if anything has taught us that, it's the coronavirus pandemic. So, you're in safe hands if you pick teaching as your profession as you'll be in high demand all over the world for the rest of your life.
4. Work all over the world
If you're a qualified teacher, you'll be able to work pretty much anywhere in the world. We're talking picturesque villages in Italy, exotic islands in Thailand or bustling cities in China – yes please! Whether it's teaching English or a specialised subject, you'll be able to work and explore at the same time – winner!
6. Meet lots of new people
Teaching gives you a chance to work in a super sociable atmosphere. Not only will you work as part of a close-knit team with your colleagues, you'll also interact with students and parents every single day. On top of that, as a teacher, you also have the opportunity to become an important part of your local community with many schools hosting events throughout the year. This is great if you've moved to another country to teach as you'll be given plenty of opportunities to meet heaps of new people.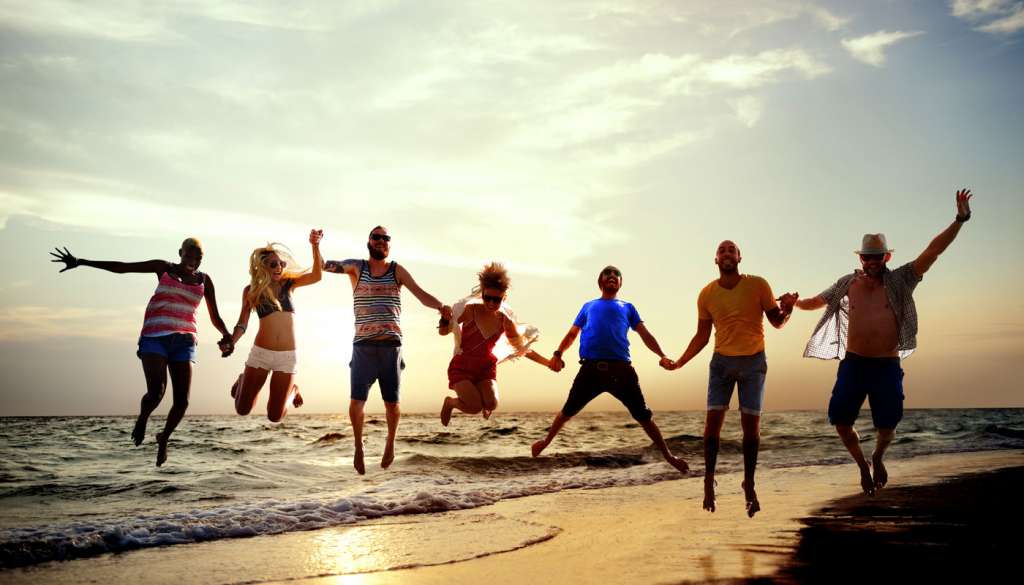 7. The earning potential is huge
Whether you're teaching in your home country, abroad or online, your earning potential can be huge. We're talking up to US$6,500 a month, that's US$78,000 per year – sign us up! Plus, many teaching positions abroad will come with additional benefits such as accommodation, flights, medical insurance and paid visas.
8. You can work from home
Don't fancy teaching in class? You also have the option of working from the comfort of your own home. In today's digital world, there are plenty of opportunities to teach online, from English and math to arts and crafts, there are heaps of different subjects you can teach online. Plus, it's super flexible, you can set your own hours and truly be your own boss!

9. Learn as well as teach
If you've really got a passion for learning, teaching is definitely for you! Teachers not only get to share their existing knowledge and wisdom, but they also get to dig deeply into topics and learn something new along the way. Whether that's by taking a TEFL Course or being thrown into the deep end in one of your classes, every day will literally be a school day for you and your knowledge will continue to grow.
10. Career progression
If you're dreaming of building an amazing career, teaching is the one for you! Not only will being a teacher provide you with a steady income and great job satisfaction, you'll also be able to climb the career path to the top! From heads of department to headteacher, there are opportunities to go as high as you want.
The post 10 reasons to choose teaching as your profession appeared first on i-to-i TEFL.