Program Highlights
-Excellent salary: 13,500 to 18,000 RMB per month (approx. 1,900 to 2,500 USD per month)
-Monthly housing allowance
-Performance bonus
-Friendly, supportive teaching environment with professional staff
We are looking for teachers with the professionalism and patience required to teach young learners at our well designed and equipped school in Tianjin. You will lead class for our students aged 3 to 15 years old using a variety of resources but most importantly applying suitable methods for individual competency. We provide on-going training and support to aid your ability in adapting techniques to better elicit student engagement for effective teaching. We are looking for teachers to not only help students develop their language ability, but also be a leading example and mentor to show them the right character development. Being responsible, on time, creative, and an outside the box problem solver are a few of the ways our teachers lead by example.
Our class sizes are limited a very minimum of 4 to 6 students to allow teachers to focus on students' individual learning needs and foster self confidence. Encouraging a native English learning environment is part of our curriculum structure where students can quickly improve through doing rather than just reading. Teaching materials we currently use include Pearson, Mcgrawhill and Cambridge YLE. Yinglan International Education was founded in 2008 and has now expanded to include more than 200 foreign teachers.
Tianjin is located 85 miles east of Beijing, near the coast. The capital can be reached in half an hour by fast train. As China's third largest city with a population of over 10 million people, Tianjin has a rich history and has witnessed many important events since it was given its name in 1404. Evidence of its history is still visible in the old British and Italian concessions, the port and European architectures.
The best known scenic spots and historical sites include the Panshan Scenery Area, the Park on the Water, the Garden of Tranquility, the Palace of Heavenly Empress and even a section of the Great Wall of China at the Huangya Pass.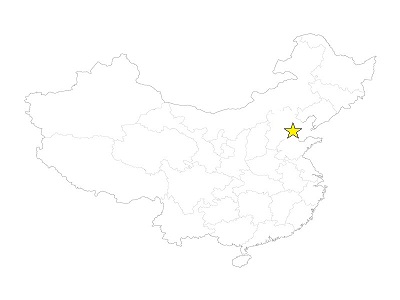 Main Responsibilities
-Teaching hours: maximum 25 hours per week (depending on peak or non-peak periods)
-2 days off a week
-Students ages: 3 to 15 years old
-Class size of 4 to 6 students
-Deliver learner centered, engaging lessons to students
-Ensure equal participation of all students
-Cooperate with the CD and DOS in ensuring the constructive communication and efficient operation of the centre
-Carry out teaching related responsibilities including, but not limited to demonstration classes, conversation clubs, tutorials, seminars and presentations
-Attend centre social events
-Curriculum and teaching materials provided
Compensation
-Excellent salary: 13,500 to 18,000 RMB per month (approx. 1,900 to 2,500 USD per month) combined from base salary, performance bonus, overtime pay and contract completion bonus
-Housing allowance: 1,500 RMB per month
-Flight allowance up to 8,000 RMB (approx. 1,150 USD) upon completion of the contract
-Teacher referral bonus of 4,000 RMB each
-Student referral bonus of 1,000 RMB each
-Airport pickup with 1,000 RMB towards on-boarding costs
-Health insurance provided
-Z work visa provided and application assistance, legal documents and medical screening reimbursed upon arrival
-20 days of Public and Extra Holidays per year
-Paid Chinese holidays 11days, 5 days annual leave and 5 days paid sick leave each month
-Welcome pack (subway card, basic arrival necessities, etc.)
-Quarterly team outings
-Free HSK Level face to face Chinese lessons
-Career development and opportunities based on performance
-TEFL course program if needed
-10,000 RMB onboard loan available
Requirements
-Native English speaker from UK, USA, Canada, Australia, New Zealand, Ireland and South Africa
-Bachelors degree
-Minimum of 120 hour TEFL certificate
-Teaching experience preferred
-Passionate to see student's growth, creative mind set and a leader by example
Want to Apply??
Visit application on Young Learners English Teachers in Tianjin on the TEFL Warehouse Website.