So you want to be a TEFL Teacher? Here are some key things you should know before you get started!
Hi everyone, my name is Audrey Gillis (@travelrichmoneypoor) and if you know i-to-i TEFL, then you have probably seen me around. I started my TEFL course in 2018 and have been using my certificate ever since the 2019-2020 school year! This 25 year old now has 3 years of online teaching under her belt along with 1 year of in-person teaching experience. Life since my TEFL course with i-to-i TEFL has been great! How? In 2019 I moved to Italy permanently, I now control my own schedule, and I make AMAZING money. So sit back and relax because today I am going to answer your questions about the good, the bad, and the ugly…and everything else you should know before you become a TEFL teacher!
The first question I always get: IS THIS A SCAM? 
I won't lie to you, I thought that it was a scam before I started! (Not i-to-i TEFL specifically, but the whole teaching online thing). Guilty as charged. However, after A LOT of research: checking out YouTube videos, reading reviews about different online teaching companies, information from i-to-i, and deciding just to apply and see where it goes… I can tell you that: ONLINE TEACHING (and TEFL teaching in general) IS NOT A SCAM! I have done it myself for the last 3 years and have helped over 120 teachers start their online journey as well. So, if you're worried about this at the moment – don't be!
There are, however, scam course providers out there to watch out for. Make sure you do your research before you book, you need to look for a course provider that's fully accredited and regulated. If you skip this step, you might be subject to scams and probably won't be able to use your qualification for paid work! (PSA: i-to-i TEFL is one of the good guys!)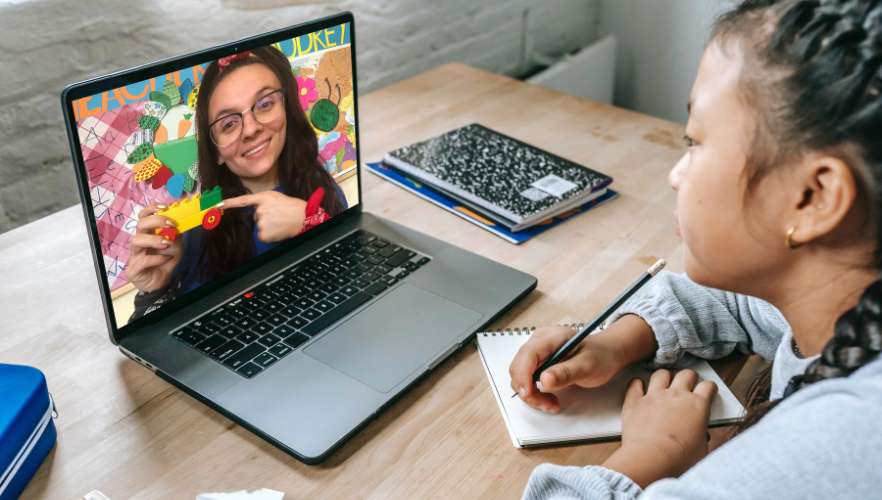 Now the most important question I get is: CAN I TRULY LIVE OFF A TEFL TEACHER'S INCOME?
Well, this depends on your spending habits!!! Let me break it down for you. Are you a person that dresses in all designer clothes, takes a semi-private jet instead of economy class, and eats caviar off of a golden spoon? Likelihood is, this income would not be enough for you… BUT if you're the type of person that likes a normal lifestyle, can stick to a reasonable budget, doesn't massively overspend every time they go out, and has self awareness when it comes to their finances… This is a more than suitable job for you! I bring in an average of €3,000 a month which is about two and a half times the average wage in Italy. So, my lifestyle is great and I can easily live off my wage as well as saving!
I have been able to travel all over Europe, to the USA, and to Mexico while teaching! I did this thanks to my TEFL income and, even better, all without using a credit card!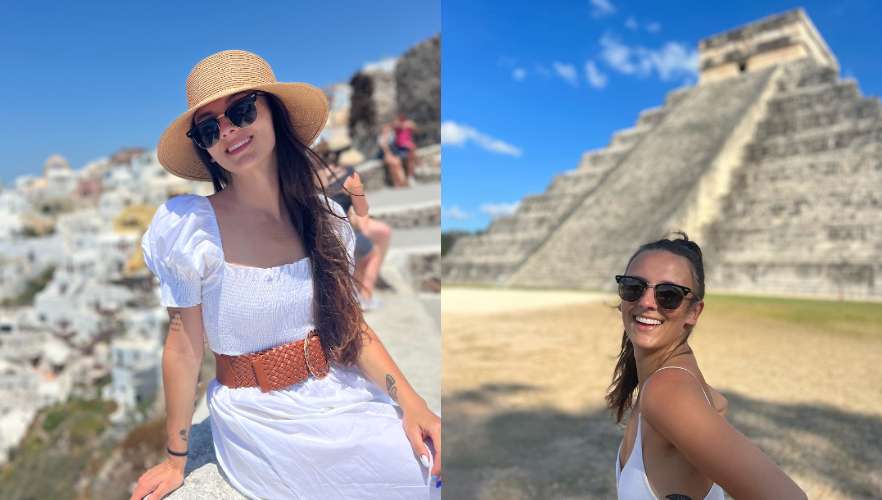 After these two questions, everyone asks: CAN I DO THIS WITHOUT A DEGREE!?
Yes, absolutely! Some places WILL require a degree whether it is online or in person… However, there ARE options for you without a degree! For example, in Italy I was able to work in a Private School instead of public school! While online I just couldn't apply to ALL companies however, I have been hired at four different online companies so do not worry! Please do not be discouraged, there are PLENTY of companies out there and PLENTY of countries to teach in without a degree! Do not let this hold you back.
For online teaching, people usually ask about bookings next: HOW LONG DOES IT TAKE TO GET FULLY BOOKED?
Well, it depends on a few things:
Do you work for a company that is country specific? If so, do you have the correct times open?

Do you have your schedule open weekly? Or open it one day at a time?

Do you teach ALL students or are you open to teaching just children or just adults?

Do you teach no show trial lessons so that the sales team can see you want to get in the extra practice?

Do you market yourself to your students if your company has this option?

Do you send follow up messages after class to the parents and students?

Do you watch the replay of your lessons and critique yourself?
If you answered NO to more than 2 of these options, this could be the reason it takes you longer to become fully booked. I started teaching the last week of March 2020… By the month of May, I was FULLY booked working 6 to 12 hour days due to how many students were at home.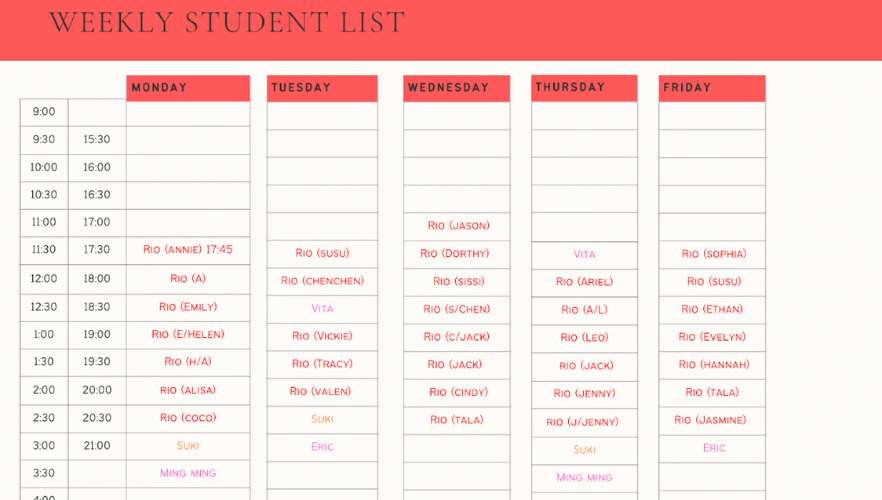 For in person teaching, people usually ask: HOW LONG WILL IT TAKE FOR ME TO FIND A JOB OR BE PLACED?
This also depends on a few things:
Are you working with an agency to help place you?
An agency is going to take some time to find the perfect school for you, so remember to be patient. They also have a lot of contacts, so you'll have to do less of the legwork but they might not chase their contacts are much as you would! 
Are you applying to places on your own?
If you are doing it independently, it can take a bit longer or be a bit quicker. It all depends on how you go about it! Are you in the desired country to do in-person interviews? This will make things a lot faster, and schools will be eager to respond if you're already on the ground. Are you still in your home country? Don't worry you will still get responses but you might have to be a bit more persistent with your communication, and it might take a bit longer. 
To speed up the application process, you also need to get specific. For classroom roles, it's best to narrow it down which country you want to work in, then narrow it down to what region you want to work in. After that, I would start emailing every bilingual or language school in that area! Send over your Cover Letter and CV and make sure they are as engaging and relevant as possible. If they are interested, and it might be a few days or a few weeks before they respond, they will ask you for an interview. If you can do in-person, I would recommend it! My advice is to get a few interviews lined up, visit the country that you want to move to for a holiday to see if you even like it, interview in person, head back to your home country to complete the visa process and then move back after you have everything sorted… I get that this is a lot of back and forth but it's often the quickest way to secure an overseas role. Of course it isn't always necessary, lots of TEFL teachers have done everything online and just showed up to the country when they were starting the job and that works too! It depends on YOU! 

I hope these five key things we have talked about have helped you in deciding if this is the industry you want to be in. It is a great industry! But remember, it is just like any other job. It can take some time finding the right company, getting hired, or becoming fully booked. Be patient, work hard, and what is meant to be will happen. I wish you the best of luck. May the TEFL odds be ever in your favor! And don't forget that i-to-i TEFL has an amazing support teams who can help you along the way!
Ready to get qualified? Head to our Courses Page to find your perfect match!
Already qualified and ready to find your first TEFL role? Just head to the LoveTEFL Jobs Board to get started!
The post Things you should know before you become a TEFL teacher! appeared first on i-to-i TEFL.