While city life is exhilarating, exploring the national parks of northern Vietnam is a great way to wind down from a week's teaching. Luckily, Hanoi is spoilt for choice when it comes to weekend destinations. Here are two places popular among us interns that offer something for everyone without breaking the bank!
Ninh Binh Province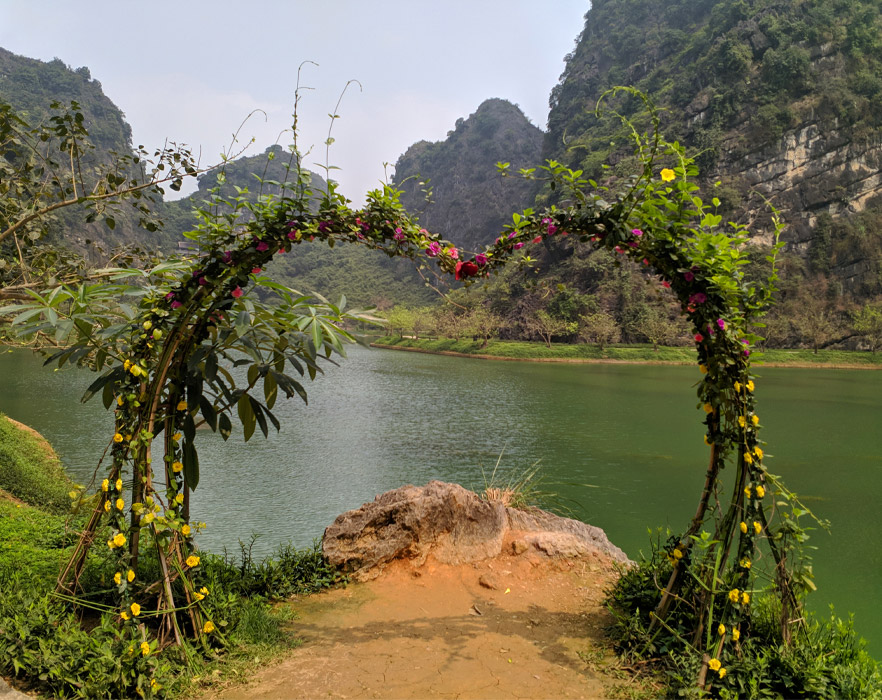 Often described as 'Ha Long Bay on land', Ninh Binh offers a surreal experience. After just two hours on the train, you reach a landscape of towering limestone gazing over the rice paddies at their feet.
Which boat tour?
Acting as the arteries of the province, Ninh Binh's waterways snake through the area, taking visitors to caves, temples, and jungle pathways. The boat tours are a spectacular way to view the karst landscape, and whilst Tam Coc is infamous, I'd suggest opting for Trang An's quieter course. Each tour lasts two hours, and you're given the option of multiple routes: one taking you through nine caverns, and the other winding through the mountains and finishing at the film set of Kong: Skull Island.
Further down the river, Trang An's sleepier cousin, Van Long, escapes the hordes. This doesn't mean to say it's empty, and as with everything in Ninh Binh, plan to visit in the quieter hours of early morning or evening. It's at these times that you can get a sense of rural Vietnam; huddles of bamboo boats drowse in the still water while kingfishers scan the wetland for insects.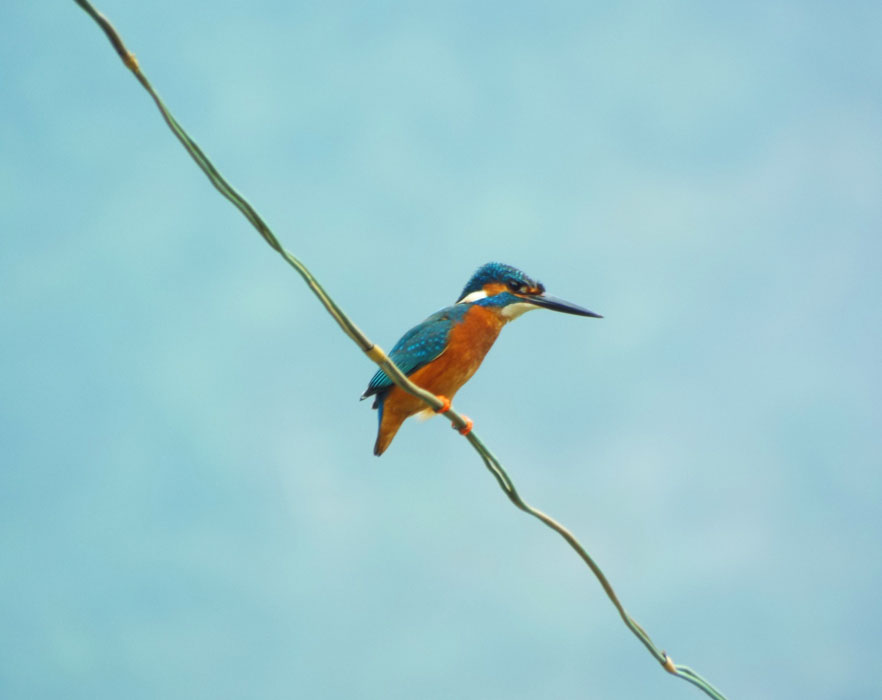 In the Vietnamese no-nonsense approach, you're quickly assigned a boat and begin your journey.  After fifteen minutes of silence between myself and the guide, broken only by the chattering of birds, he suddenly pointed to a bare patch on the cliff. Clinging to nooks in the rock face was a troop of Langur monkeys. With only three hundred left in the wild, we were ecstatic to spot two babies: balls of orange that look a different species entirely to the parents.
Thung Nham Bird Park
The road to Thung Nham Bird Sanctuary takes you off the highway – through stone hamlets and the occasional goat herd, before winding into a pocket of tranquillity. The nature reserve can only be described as a natural bowl- with mountains and jungle rising on all sides.
Apart from a few tour guides, the park is mostly empty, so you're free to take your pick from the many caves, bird spotting stations and trails that take you deep into the forest. The Thung Nham area is so sprawling, that even if a tour group descends, you can quickly lose them again. Near the entrance, a five hundred-step climb leads to what is at first a cave, but soon becomes a gaping hole in the mountainside. Luckily, an iron gate saves you from falling, and the view is spectacular.
Bai Tu Long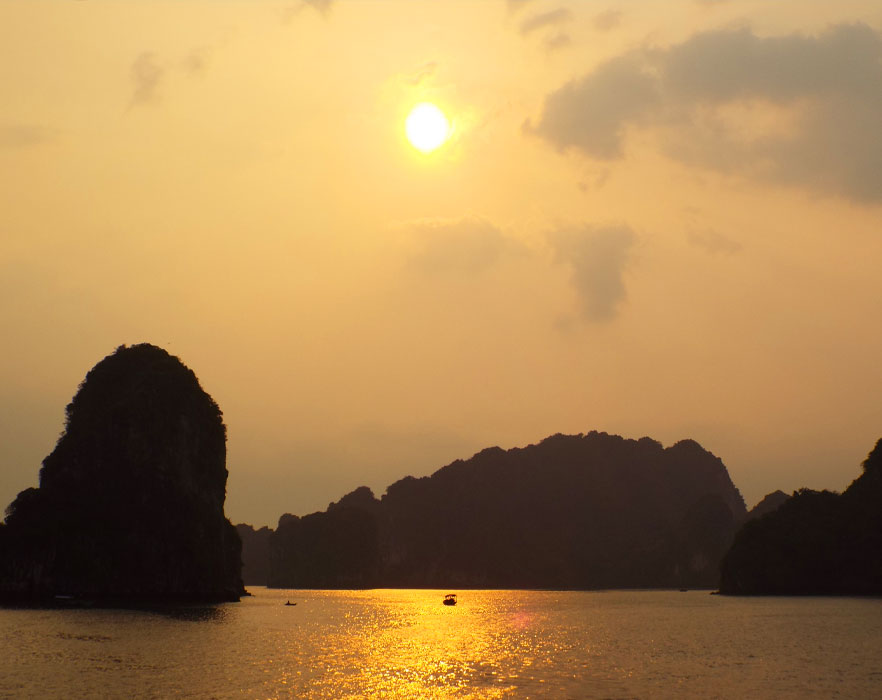 If, after weeks in the city, you're craving some sea air, journey east of Ha long Bay to its lesser known neighbour. Though the journey time to this destination is a couple of hours longer (four in total from Hanoi), it's completely worth it.
Booking an overnight boat tour of the Bay is the only way to be truly immersed in the national park. As the area can only be accessed by boats with a permit, the overnight anchor spot is limited to fifteen boats as opposed to over five hundred flocking to Ha long Bay.
Tour routes take you past the chaos into a network of waterways, weaving through stone sky scrapers that jut from the sea bed. Apart from a few other pootling boats, the area is virtually unspoiled. Its only residents are traditional fishermen, who were reluctant to swap their trade on the floating villages for mainland modernity. With such breath-taking scenery, it's not hard to understand why. Equally important as the landscape is the mythology surrounding its creation! Our tour guide was a mine of information, and shared facts about the area that would be impossible to find on google.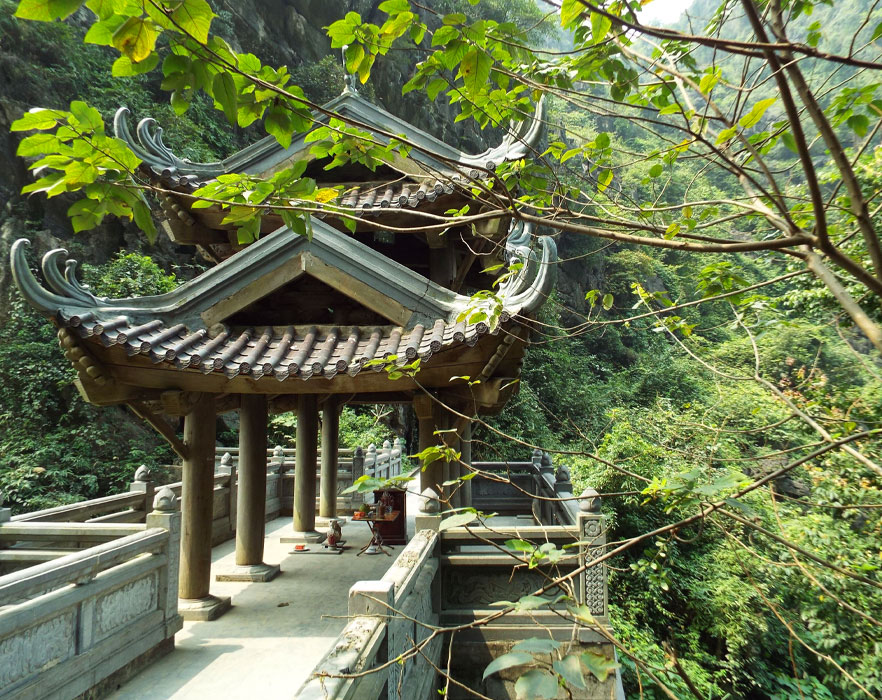 Whether you're in the mood for kayaking to remote island caves, swimming in the smooth waters, or practising Tai Chi on deck, there's an itinerary to suit everyone. Perhaps the highlight of our experience was watching the sun rise over the bay: turning the water into fire as it crept over the mountains.
Trips for a range of budgets can be found easily online, or through wandering Hanoi's old quarter and browsing the travel agents: just make sure to check out the reviews first!
Interested? Check out our Paid Vietnam TEFL Internship for more info!
The post How to spend your time off as an intern in Hanoi appeared first on i-to-i TEFL.