My name is Erica, I'm from the USA and I'm currently on i-to-i TEFL's Vietnam Internship!
Want to know more about TEFL in Vietnam? And what it's like when you first arrive? Then, keep reading!
Day 1
I arrived into Noi Bai International Airport on January 7th, 2023 to start my six month teaching contract in Vietnam. I was a mix of excitement and nerves getting off the plane, which didn't help when I found out my luggage had been temporarily misplaced and wouldn't arrive until late that night or possibly even the next day. What I learned from my last teaching contract in Thailand, however, is that you need to go with the flow no matter how hard it may be, and remind yourself that everything will work out somehow.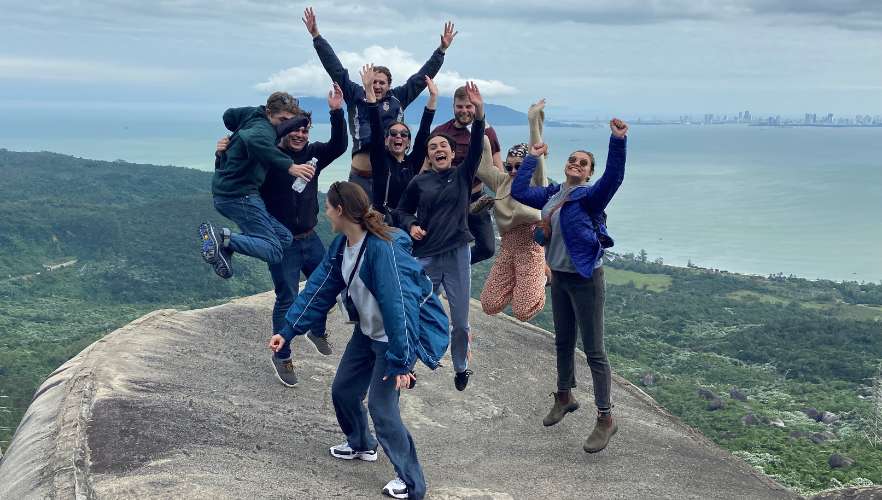 Once I got to my hotel I was able to meet a few of the teachers who would be with me the next six months. Everyone was so sweet and it immediately eased some of the nerves I was feeling. The best thing about this contract was that all 16 teachers were able to be placed in the same accommodation as well as the learning center where we would be working.
I then met my two orientation leaders who were immensely helpful through the whole process of me getting to Vietnam, and we went over some paperwork and upcoming orientation events. After this, I was recommended to a few shops to look for some temporary clothes and toiletries while I waited for my luggage, so I then set off into the town of Hanoi!
After being away from South-East Asia for a couple months, it was a bit overwhelming at first. Vietnam has countless motorbikes driving around from every direction, as well as people as far as the eye can see. Although, I was also immediately reminded of how much I missed the beauty and culture of Asia, especially when I came across the calm island of a local temple. After I picked out some clothes and toiletries I felt very accomplished and excited to embrace the challenges of a new country.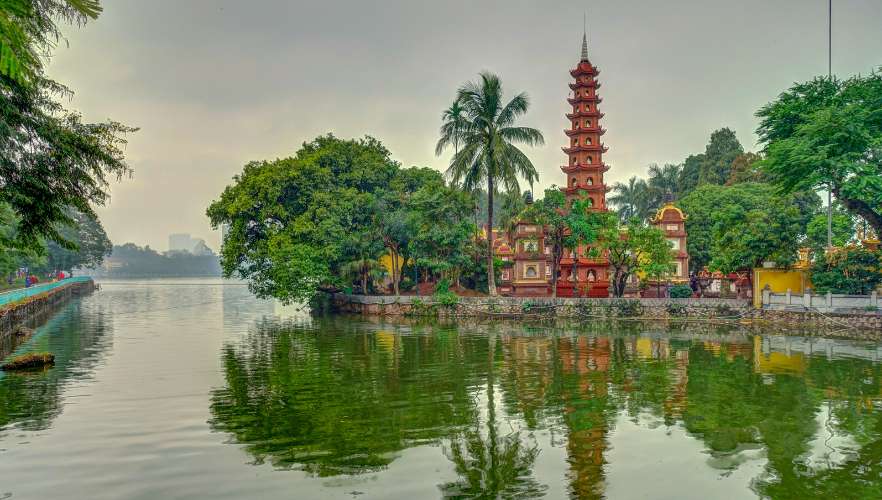 Week 1
My first week in Vietnam I spent sightseeing, trying new food, and getting to know everyone in my orientation group. The first day we finalized some paperwork, and then had a tour of Hanoi city. What I loved most about Hanoi is the historical buildings and learning about the powerful past the city had. Everything was so beautiful and serene, truly like no other place I had been to before.
Our first meal of the trip was pho, and it was amazing!  I loved that most of the ingredients were on the side so you could make it however you like it, which for me was very spicy! The whole week was organized so well by my program, I never felt like I didn't know what to do or where to go. Not to mention, having 16 other people experiencing all of this for the first time helped as well.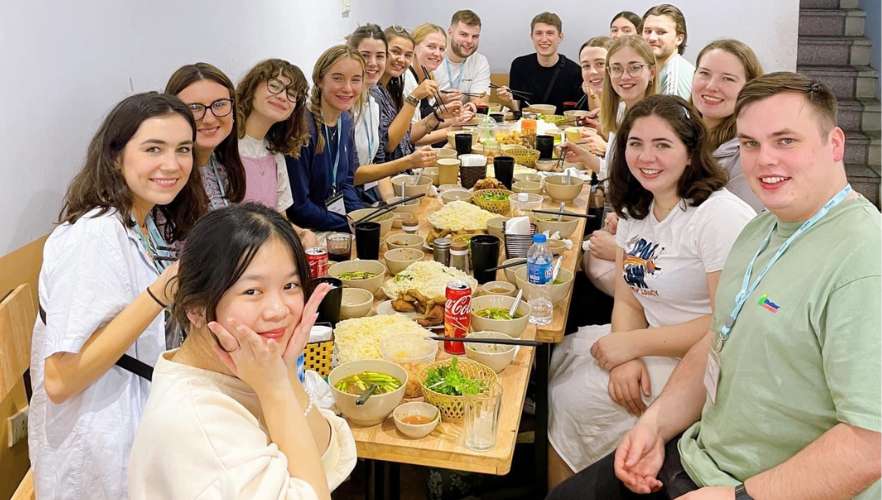 My favorite part of orientation week was the Vietnamese lessons and trying Bahn Mi for the first time. I also loved witnessing the history and pride the Vietnamese people have in their culture. And rightly so!
One of my favorite nights of orientation week was going to a nearby coffee shop to watch a Football game (Thailand vs Vietnam) on TV with the locals. It was incredible to see how this little coffee shop turned into such a proud community when the game was on. I also love the obvious importance of family around Vietnam; you always see entire families doing activities together and there are always so many children running around playing.
A did have a little bit of a culture shock in the first week with the food. Unless you're in a big city, it is harder to find western options for food so you have to acclimate to Vietnamese food rather fast. But I found I didn't mind, as the food is so delicious! You soon get used to it!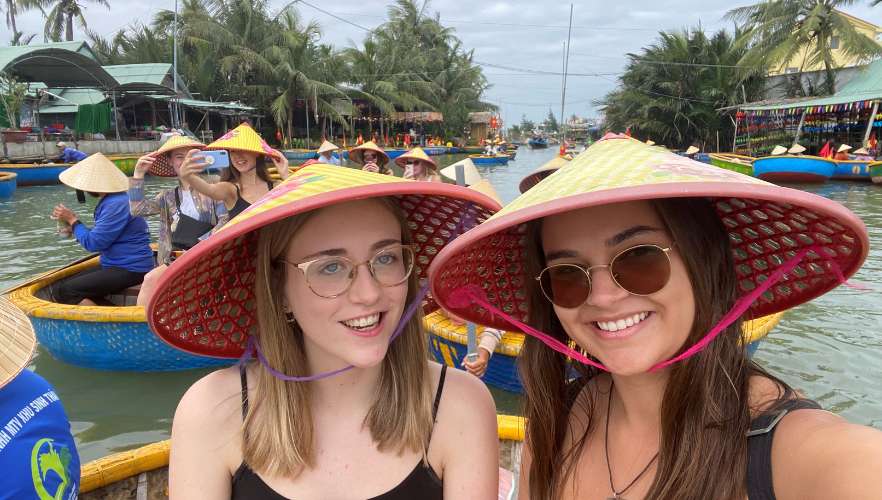 Overall, this first week in Vietnam has made me so excited to spend these next six months in such a great country. My nerves and very slight homesickness have slowly gone away as I realized people are so helpful and the atmosphere of this place is like no other. The process leading up to my flight as well as my orientation made me feel like a local within a few days. Can't wait to see what these next few months have in store!
Feeling inspired and want to head to Vietnam? Check out our Paid TEFL Internship!
Prefer to go it alone? Check out the jobs available on the LoveTEFL Jobs Board.
The post My first week in Vietnam appeared first on i-to-i TEFL.