South Africa might be one of the most beautiful countries on the planet, but that doesn't mean that we shouldn't spread our wings and discover what lies beyond our borders. Living and working abroad is an opportunity all South Africans should be aware of. Even though it might seem like the odds are stacked against us, it is possible to teach English abroad as a South African.

Factors affecting South Africans teaching English abroad
 There are probably quite a few things you are worried about when it comes to teaching English abroad as a South African. Let's look at these concerns in more detail.
 The South African passport
Granted, the South African passport is not the strongest passport, but that doesn't mean that we can't travel. While some of us are lucky enough to hold another passport, there are more of us that don't – and yet we still travel.
We just need to be smart about it. There are loads of countries which we can travel to and enter without a visa. The trick is to make sure you will be able to convert a tourist visa into a working visa when you are there. Alternatively, you can organise a working visa from South Africa before you even leave – provided you have secured a job.
Read more: What's the Deal with Visa Requirements for TEFL Jobs?
The rand
Again, the rand is not our strongest feature. Travelling on the rand can be downright depressing. But the beauty of teaching abroad is that you only need enough money to support you until your first paycheck. This could include flights and rent and general living expenses. But once you have your first salary, you are earning like a local – and you can live like a local, too.
Plus, many of the countries we find ourselves in have a low cost of living, which means that our teaching salaries go a long way. In fact, many South Africans go into TEFL because they want to save money – and it's perfectly possible to do that.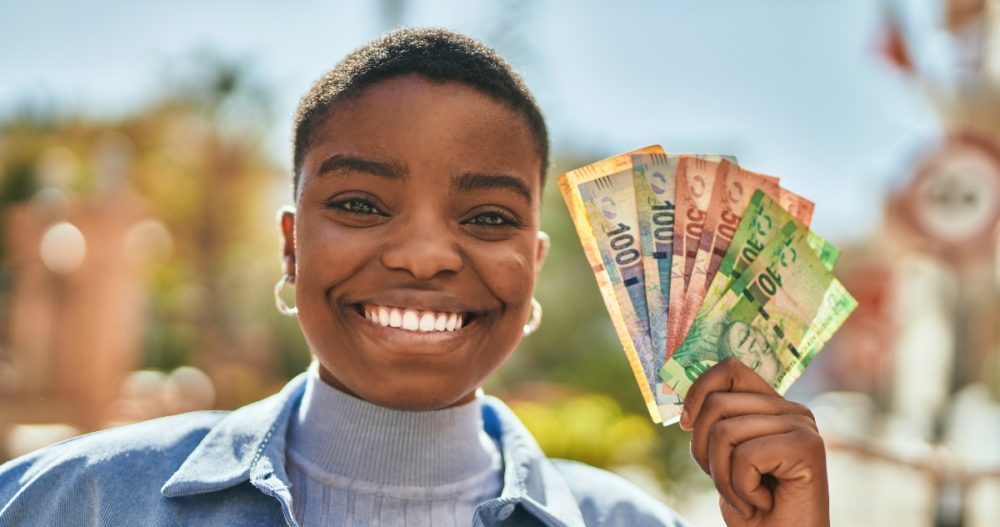 Finding a job
With such a high unemployment rate at home, we often think that the same must be true elsewhere. In other words, it will be difficult to find a job teaching English abroad as a South African. But because there are so many people wanting to learn English all over the world, and that number is growing all the time, there is no shortage of demand for TEFL teachers.
But as we said, you don't need to trust us. Meet Schalk, a TTA graduate from South Africa.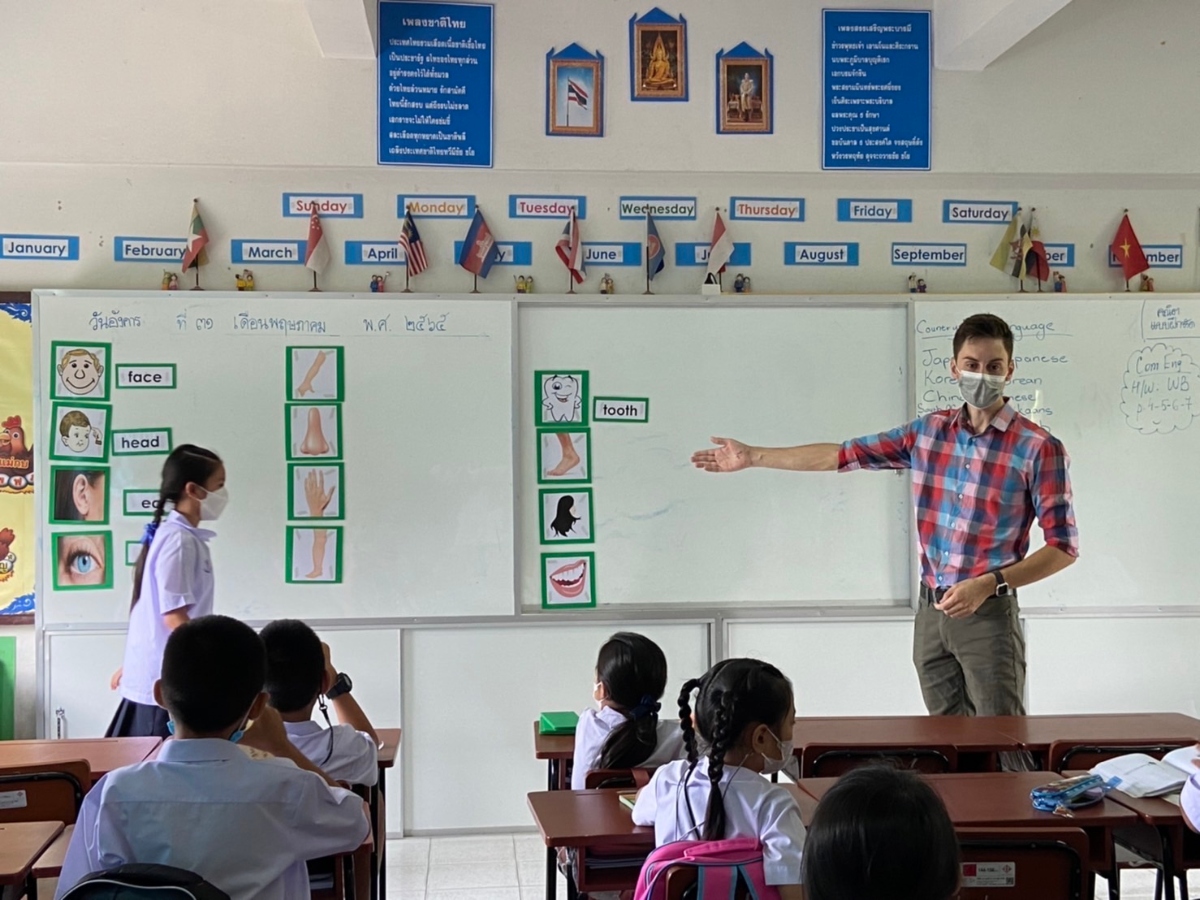 A South African teaching English abroad
 Schalk le Roux is 23 years old. He comes from Malmesbury, a small town about an hour outside Cape Town. After school he started working in the IT field but quickly realised it was not for him! He then  started working as a student teacher at the same school he went to as a child and soon realised that his passion was teaching. 
His first adventure was working for a year as an au pair in America, where he realised "My passion lies with teaching kids and my hobbies include experiencing different cultures and travelling."
He realised he could combine the two by enrolling with The TEFL Academy. He signed up for the Level 5 course in May 2021 and finished at the end of June the same year. Two months after the course, he was living and working abroad. Now he is teaching Maths, English and Computers to Grade 4 students at a school in Tak, Thailand.
Interestingly, Schalk doesn't have a degree. To be a TEFL teacher in Thailand, you need a degree and then the school sorts out your legal paperwork. To get around this, he organised for a company to hire him as a volunteer to get a visa and then sponsor him to get a visa that allows him to work legally.
Read more: Can I Teach English as a Foreign Language without a Degree?
"It was a big transition with a lot of stressful parts, overall, but it was and still is, one big adventure. I fell in love with this country and its people almost instantly and I have no regrets choosing Thailand. I have explored a few places and there is only more to come.
"The school is fantastic, and I work with almost 20 other TEFL teachers from all around the world. I have 4 classes: 3 different 4th grade classes to whom I teach Maths and Foundation English and then I also teach Computers to one of the 4th grade classes and one 6th grade class. My classes have between 28 and 34 students each and I teach 16 hours a week.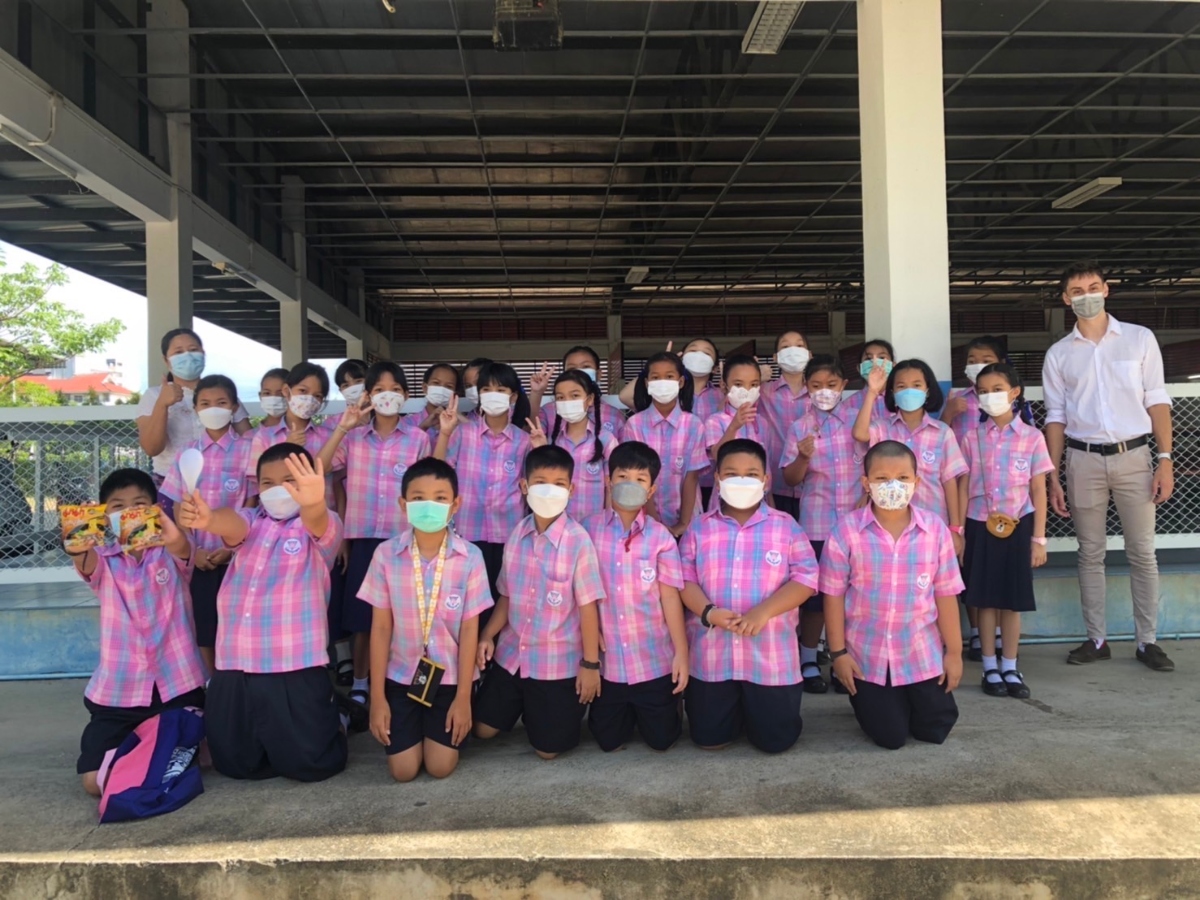 "I love every second of it. The students and Thai teachers are so nice and respectful, I have no words of how to accurately explain it. Thai culture is an experience everyone should have at least once in their lifetime. The food, the atmosphere, the people, the environment, everything, it is unbelievable!
"I love it here and want to stay here for as long as I possibly can, maybe settle here. The monthly salary for someone without a degree is about 30 000 baht which is more than enough to make a decent living. I came here with my girlfriend of 5 years and she gets the same salary as me. Our monthly expenses including rent, utilities, laundry, food, scooter rental and health insurance is less than half of one of our salaries. The cost of living is extremely low when you move out of the tourist areas, which is usually where the most job opportunities are, anyway.
"Thailand is a very cheap country and travelling is inexpensive, plus it is so big that it will take you a long time to just travel the country itself before you start travelling to neighbouring countries.
"If you are anything like me, and you cannot sit still and want to see and explore as much as possible, do it and you won't look back. I would, however, recommend having a degree to make life a little more convenient and less expensive."
If you'd like to find out more about how you could be 'living the dream' like Schalk, here are the most common questions about teaching English as a foreign language abroad as a South African: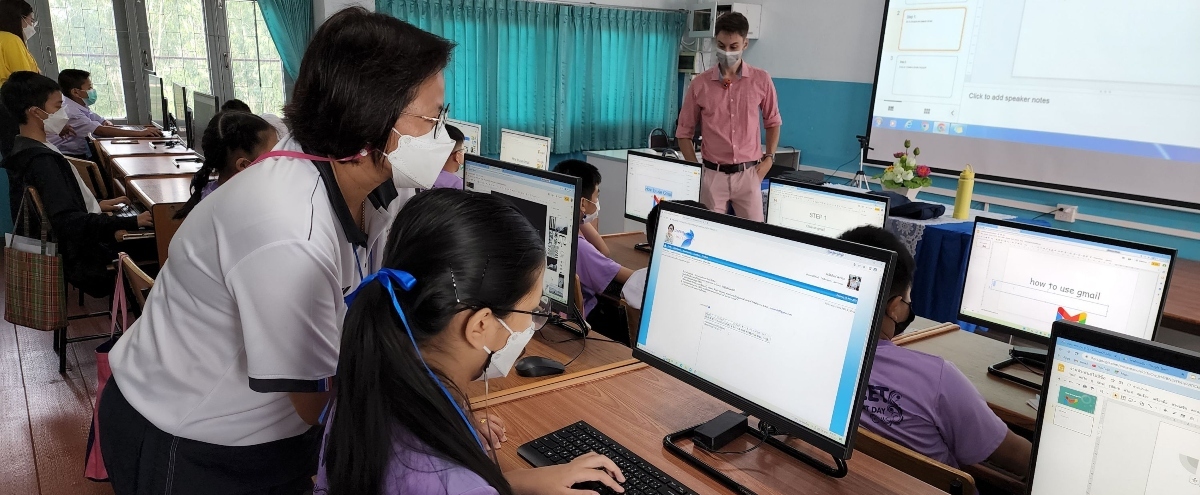 How can I teach English abroad with a South African passport?
The majority of schools will help you organise a working visa once you have accepted and signed a contract. This is usually done at the embassy of the country in South Africa – for example, the Thai embassy in Cape Town. You might need to cover this cost but the school will help you with the paperwork and may refund you the cost.
In other countries it is common practice to enter the country on a tourist visa. Once you have secured a job you can apply to convert your visa to a working visa once you are already in the country. There are currently 104 countries which South Africans can enter without a visa.
Rhyan O'Sullian, the Managing Director of The TEFL Academy, says: "Those considering a life abroad can leverage the power of the South African passport to scope out their dream destinations, get a feel for the local culture, meet up with potential employers, and plan living arrangements."
Of course, there are some countries which are harder for us to work in than others. The big ones are the European Union and the UK. Unless you have a UK or EU passport, it can be difficult to find a job there. However, there are programs – like ConversaSpain  – which allow you to volunteer to teach in exchange for food and lodging, which negates the need for a working visa, but still allows you to live in the country.
How can I afford to teach English abroad?
 We'll be honest: you do need money to start off your TEFL career – but it's probably not as much as you might think. A TEFL course from The TEFL Academy will set you back approximately R10 000 for an online Level 5 course and R13 000 for a combined Level 5 course, but there are usually specials which can drop the prices to as low as R3 500 and R5 000! Flights will probably cost you about R10 000 (depending on the destination and the time of year). And then you need living costs for the first month or so until you get to enjoy your first payday.
 Use a website like numbeo.com to figure out the living costs in whichever country you want to go to, and you'll have a good idea of how much money you'll need. Don't forget to factor in the upfront payments for accommodation and any costs related to dress code, school supplies and commuting.
Read more: Your Budget for Going Abroad: A Short Guide about Money
How much will I earn?
How much you earn depends entirely on where you are working and living and where you are teaching. Every TEFL job is different when it comes to teaching contracts and packages.
For example, many South Africans jet off to South Korea to teach English, usually because of the money. While you work hard – about 30 hours a week  – your teaching package is likely to be very generous. Teaching packages in South Korea often include accommodation, flights, health insurance and an end-of-contract bonus. With salaries of around R20 000 – R40 000 a month, if you don't live a very extravagant life you can save a fair chunk of that.
Other countries might offer lower salaries with fewer benefits, but the cost of living is low – so you end up saving anyway. The choice is yours – do you want to work to save money or do you want to work to enjoy a really nice lifestyle in a foreign country?
What are the best countries to teach English abroad for South Africans?
The TEFL Academy has done some research on this, and we've found that the most popular countries for South Africans to teach abroad are China, Vietnam, South Korea, Thailand, and Spain.
Is living abroad safe?
Let's face it, South Africa is not exactly a safe place to live. Cape Town, Johannesburg, Durban and Gqeberha ranked in the top 50 most dangerous cities in the world. This means the majority of countries around the world are safer. While that may be a very sad state of affairs, it means that you are likely to feel safe wherever you go.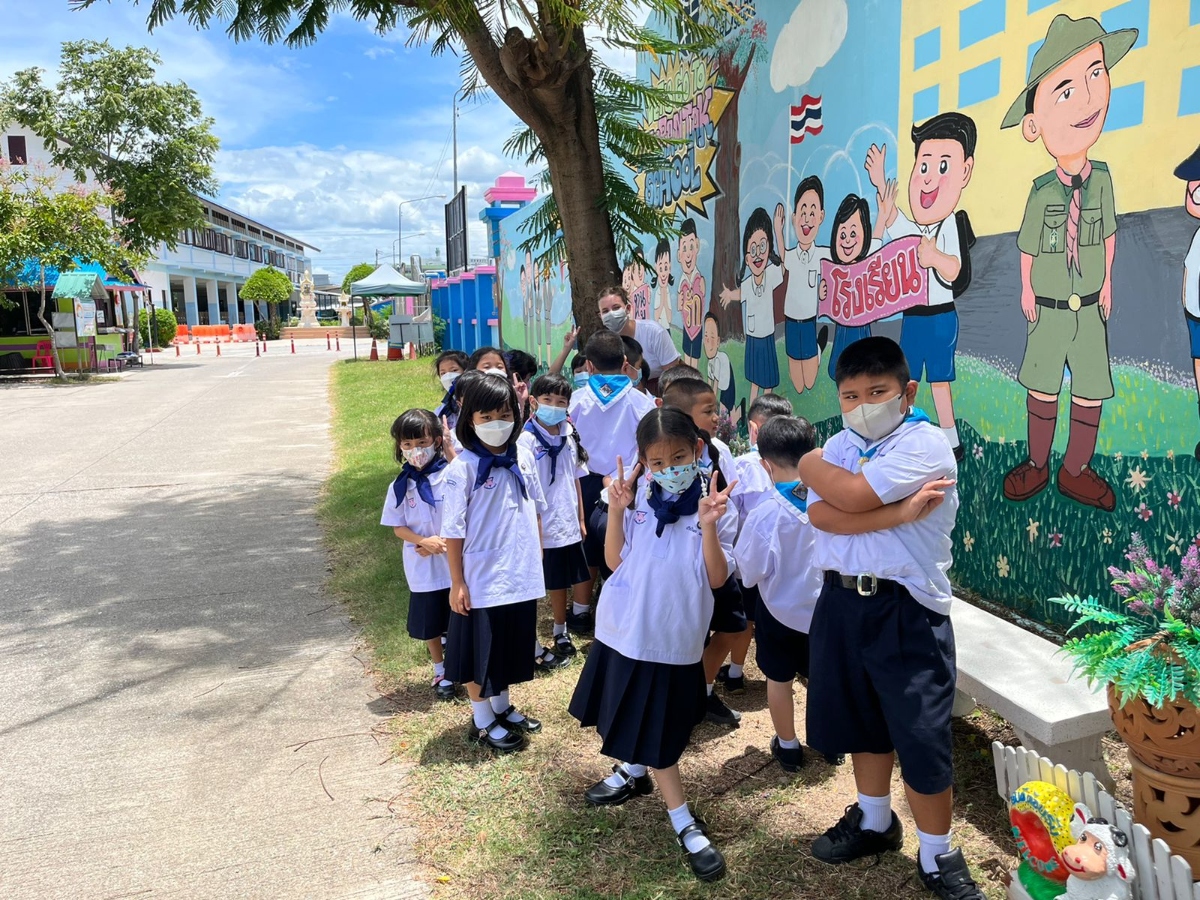 The bottom line is, are you ready to change your life? Chat to us today to find out more about our TEFL courses and how we can help you have the adventure of a lifetime.