One of the biggest misconceptions we hear time and time again here at i-to-i is that "TEFL is only suitable for young adults/students whilst they are travelling the world on a gap year". Although many people on their gap year TEFL to fund their trip of a lifetime, there is so much more to TEFL than just that!
So, you've completed your TEFL Course, and now you are wondering where you can take your TEFL career? Or maybe you are wondering whether TEFL even can be a career? Our answer: you can absolutely make a life-long career out of TEFL, whether that's abroad or Teaching English Online. Keep on reading for our top tips.

1. Freelance teaching English online
Online tutoring is an ideal way to make some extra cash without having to move abroad (if that's not your bag) and build up experience on your CV. Plus, if you're doing it freelance (sourcing your own students and setting your own working hours / rates) you can choose when you want to work and how long for. Dream job!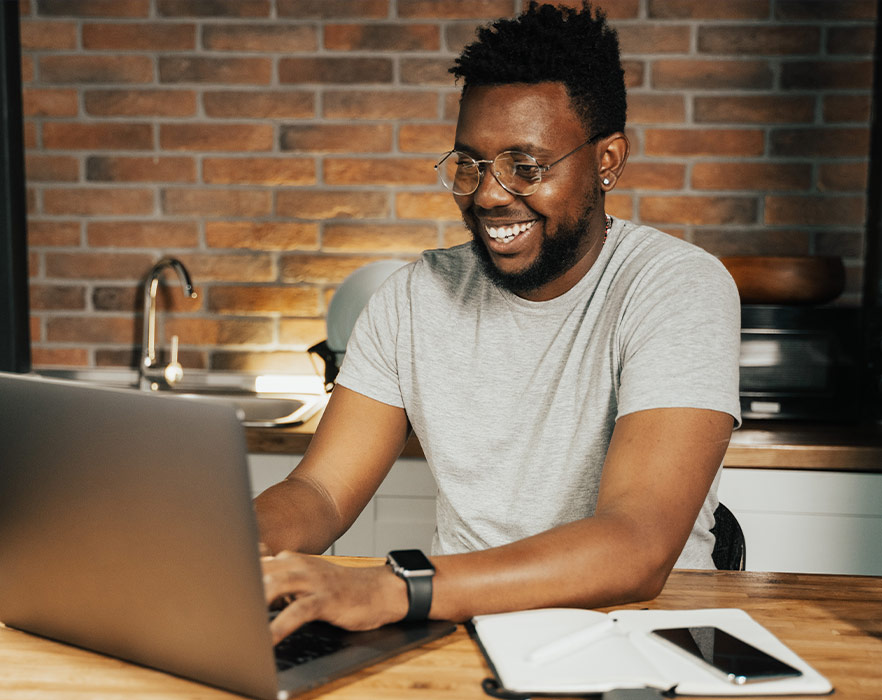 2. Teaching English Abroad
12-month contracts
You'll find loads of 12-month teaching jobs. If you're planning on moving abroad, it's likely that you'll want to stay for a year or maybe more, so these roles are ideal for many travellers. Obviously, it also benefits the school/language centre as they'd ideally like to keep teachers for the full academic year. Once you've completed your 12-month contract, and you've made a great impression (like we know you will) there is a high chance you may be able to renew your contract! Win!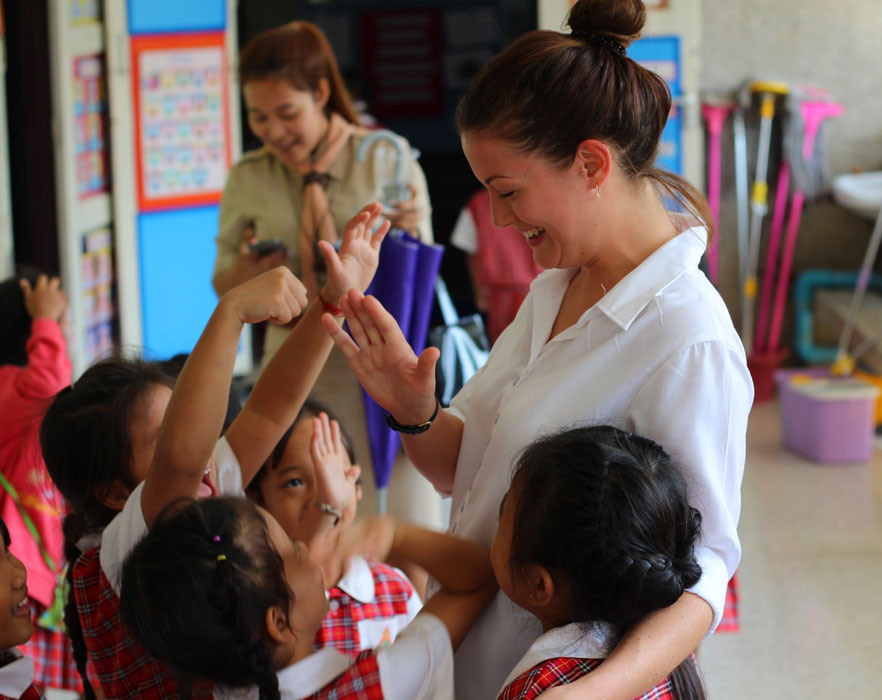 2-years+
TEFL can be an amazing career. You can start with a shorter contract if you want to test the waters. Or you can dive straight in with a longer-term contract and reap the benefits from the get-go. If you choose a 2-year+ contract, you're more likely to get annual rewards such as, a completion bonus, flight refunds, visa or work permit reimbursements, accommodation… the list goes on. Or, you can stick with a 12-month contract and then move to a different TEFL destination each year. That's the beauty of a career in TEFL: you've got tons of freedom. Yay!
3. Work your way up the TEFL Career Ladder
After completing a few years as a TEFL teacher, you may be ready for your next challenge. Here are some of the next natural career progression roles in the TEFL industry.
Apply for Senior TEFL Teacher or Academic Coordinator Roles
One of the natural next steps in the TEFL career ladder is to apply for more senior TEFL roles, including both senior teaching positions and management roles. You could look at roles such as Head of Department, Young Learner Coordinator or Business English Coordinator. In these roles you'll be expected to help junior TEFL teachers and get involved in the planning and management of more tailored classes, such as teaching Business English. Top Tip: If you've studied our Level 5 TEFL Diploma, you'll get exclusive access to our 60 hour Teaching Business English Course!
Apply for Director of Studies Roles
If you have several years of TEFL experience, then to advance your TEFL career you could become a Director of Studies, where you could be earning mega-bucks! In this type of role your responsibilities would include looking after the academic side of the courses. Plus, you'd be getting involved in the students exams (testing and marking), and recruiting and managing other TEFL teachers.
Open up your own language school
If you're settled in a particular location and have an entrepreneurial spirit, then you may want to consider setting up your own language school. You'll get to be your own boss, set the rules and change the lives of many students and TEFL teachers. What a rewarding career!
Inspired? Take a peek at our TEFL Courses to kick-start your TEFL career.
The post How to make a career out of TEFL appeared first on i-to-i TEFL.