Finding your first TEFL job might seem like a hard task, but it doesn't need to be! From getting the best TEFL qualification to applying for jobs and the application process, it can be a lot to take in. That's why we're here to help. Follow this easy 10-step guide and you'll find your perfect TEFL job in no time!
1. Get TEFL qualified
This might sound obvious, but without a TEFL certificate, you'll struggle to find a TEFL job teaching English abroad. If you're not already qualified, start looking into TEFL course providers now. You'll need to make sure the TEFL course you choose is accredited and recognised globally, just like ours! Need some help deciding which TEFL course to complete? Take our handy suitability quiz to find out.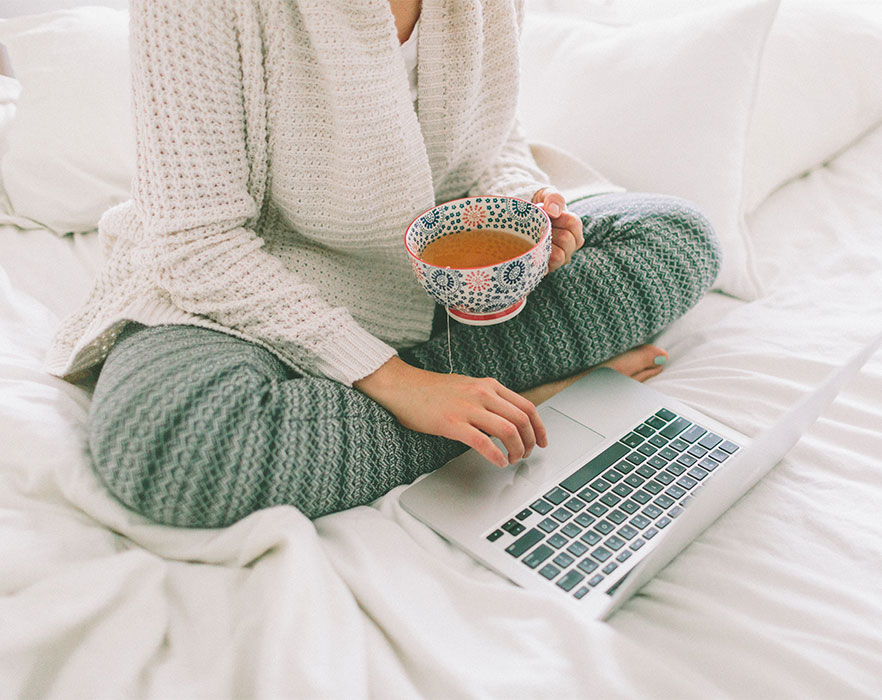 2. Write the best CV
Your CV is SUPER important when applying for TEFL jobs. Double check it for spelling and grammatical mistakes – nothing will make a potential TEFL employer throw your CV into the "no" pile more than bad grammar and spelling, especially when you're applying for a job teaching English. Along with good grammar and spelling, you need to make sure you're giving your CV the edge it needs! Make sure your layout is clear and easy to read, pop your TEFL qualification and any relevant experience at the top where it's clearly visible and won't be missed. The best CVs are concise, so although you might have loads to fit in, be selective and only include relevant information.
3. Apply for jobs on TEFL jobs sites
Now you're qualified and you've perfected your CV, it's time to start your job hunt. The best place to start looking for your first job is on TEFL job sites, where lots of language schools advertise their listings. There are loads of TEFL jobs boards out there and if you completed your course with us, you're already one step ahead: anyone who completed a course with us is auto enrolled on our sister company, LoveTEFL's jobs board. Over there, you'll be able to search by country, salary, passport and education requirements to find jobs that suit your needs. Plus, they'll send you emails with job updates that match your search criteria – winner.
The recruitment process for TEFL jobs is very similar to any other job – you'll need to send your CV or apply online and have an interview (normally via phone or Skype) with the school's owner, Director of Studies or Recruitment Coordinator.
4. Send your perfect CV to language schools
Sending your CV to a large number of language schools in your chosen TEFL country may seem like a lot of hard work but it'll pay off! Not all language schools advertise their TEFL job vacancies online, so even if there is no job advertised, there might still be one available. Reach out to the Director of Studies or Recruitment Coordinator at the school with a polite email, the worst they can say is no.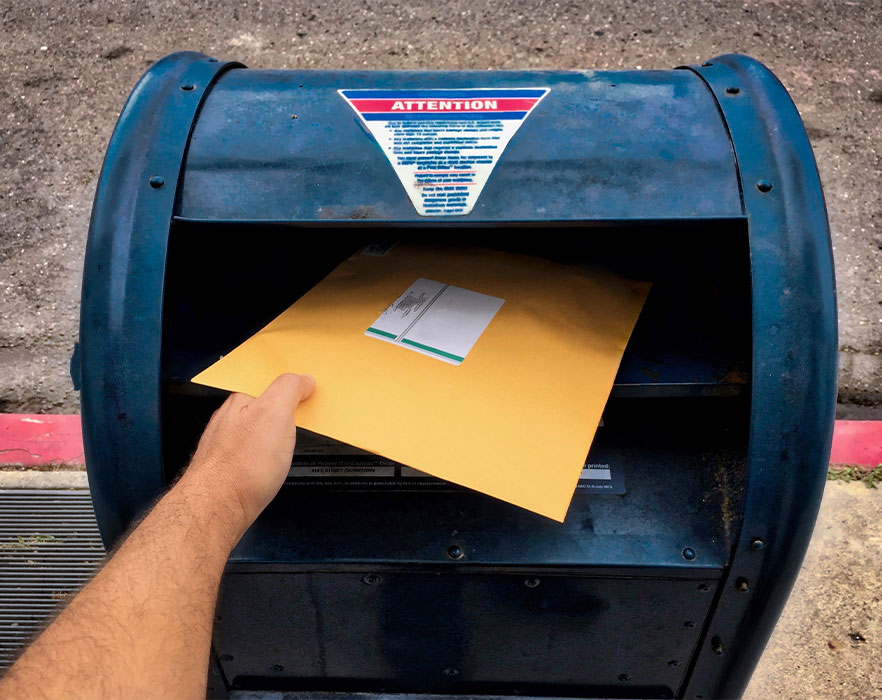 5. Apply for jobs in country
Maybe you've fallen in love with Hong Kong or Hanoi and decided to complete your TEFL course online while you're there. If this is the case, you're at a huge advantage when it comes to finding a TEFL job. Being in country means you already have a feel for the place, might already have some contacts and you'll be able to go to schools in person to apply for jobs or interview. Much like reaching out to language schools online, you might find a job that hasn't been advertised yet. Plus, there are a lot of language schools, especially in Western Europe, that prefer to interview in person.
6. Use a TEFL recruitment agency
There are some language schools and other employers that use specialist TEFL recruitment agencies to find their English teachers. Signing up to a recruitment agency can take some of the hard work out of the job search for you. Lots of agencies will work super hard to find you a TEFL job even if you have no experience – winner.
7. Get some experience
Struggling to find a TEFL job in your chosen location that don't require experience? Well, there's no harm applying for the ones that request experience as they might still be interested in you – but the easiest way to get around this is to get some experience. Find out if there are any expats living in your area and offer them free English classes, volunteer to teach at a local refugee or migrant centre to get you started or take part in a TEFL Internship to get yourself started. You'll be helping people that need it, getting good experience and volunteering looks really good on your CV too – win, win, win!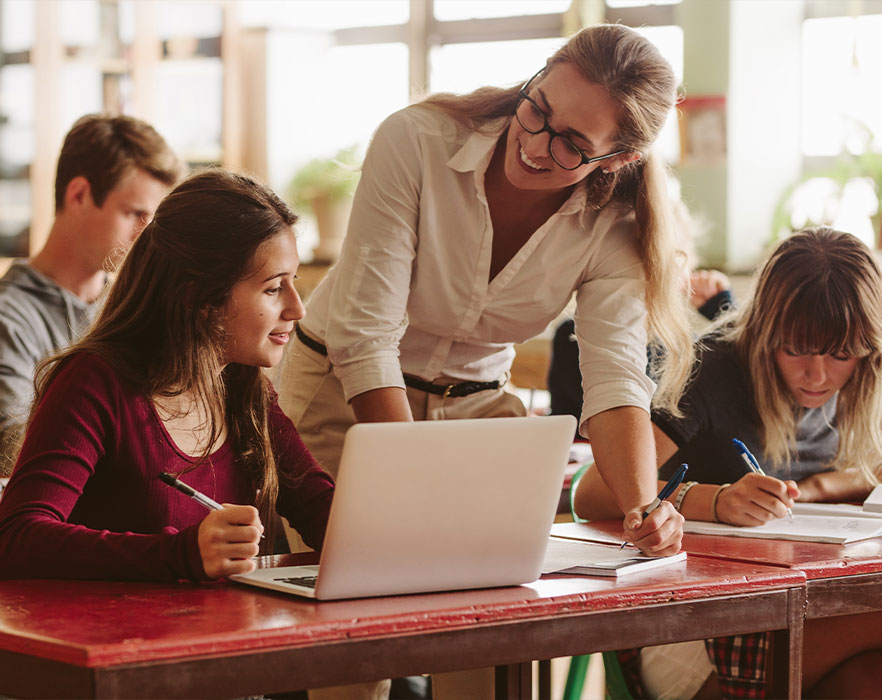 8. Stay in touch with jobs you've applied for
Don't be disheartened if, once you apply for a job, you don't hear back. Some language schools and recruiters have a policy of only responding to successful candidates – annoying, we know! This is no reason not to chase your application though! Even if you haven't been successful in landing the job, they can give you helpful tips on your application or CV.
9. Ace your TEFL interview
To make sure you stand out from other applicants, make sure you get across your enthusiasm for the job! Remember, you're applying for a job as an English teacher, so you need to demonstrate in your interview that you're confident, good at communicating and ready for a challenge.
Before your interview:
Make sure you research the school, the types of classes and students they have. They might quiz you on the school to make sure you've done your research and it'll help you feel more prepared on the day. Nothing is worse than turning up to an interview feeling unprepared!
Prepare for any questions they might have and have examples ready. Even if you haven't taught before, you'll still have other relevant experience that you can call upon.
Prepare some questions for your interviewer. Remember, this interview is as much for them to interview you as it is for you to interview them too.
On the day:
Arrive at least 15 minutes early, lateness will instantly set a bad example.
Dress the part! Even if you're interviewing over video call, it's important to make sure you're dressed professionally.
Be confident. You're TEFL qualified, you've done your research and you're ready to start teaching – you've got this!
Smile! Don't forget to smile, nerves can get the better of us all, but plaster on that smile and you'll feel so much better.
10. Ensure your contract is all in order
Congratulations, you've managed to find a TEFL job – yay! Your TEFL employer will send over all the details on your job including your TEFL contract. Read your contract carefully and make sure it doesn't include anything unexpected or different than you were lead to believe. If there is anything in there that you're unsure about, reach out to your employer to clarify the situation.
Good luck and happy TEFLing!
The post A step-by-step guide to finding your dream TEFL job appeared first on i-to-i TEFL.