Program Highlights
-Excellent salary: 20,000 to 26,000 RMB per month (approx. 2,800 to 3,700 USD per month)
-Monday to Friday schedule with evenings & weekends off
-Summer or winter holiday
-Friendly, supportive teaching environment with excellent materials
ESL Jobs in Guangzhou
We are currently seeking teachers to lead our high school AP economics class in Guangzhou. We require a teacher that can be relatable to the students in order to better convey concepts with their daily lives. The right candidate will exemplify in areas of communication, patience, real world application methods, and creativity in assignments. One of our goals is to prepare our students to be better global citizens as they are able to foresee and make responsible decision making in their future careers. Lastly, our teachers will responsibly complete core tasks such as assessing midterms, quizzes, and providing additional tutor help accordingly to student's needs.
Teaching English in Guangzhou
Guangzhou, a prosperous metropolis full of vigor, is the capital city of Guangdong province located along the south coastline of China. Being an excellent port on the Pearl River navigable to the South China Sea, and with fast accessibility to Hong Kong and Macau, Guangzhou serves as the political, economic, scientific, educational and cultural center in the Guangdong area.
Guangzhou is considered as the paradise for food-lovers in south China. Guangzhou dish represents well the Guangdong cuisine, which is one among the most famous eight cuisines in China. A large amount of time-honored restaurants and quality new restaurants serve various authentic Guangzhou dishes, snacks, and drinks. Explore a modern, developing city with an exciting mix of restaurants, bars, shopping as well as traditional elements.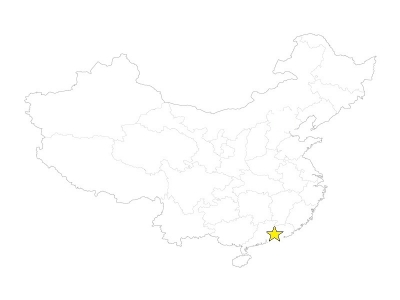 Main Responsibilities
-About 20 classes per week
-Monday to Friday classes with evenings and weekends off
-Deliver learner centered, engaging Economy lessons to students
-Ensure equal participation of all students
-Prepare and retain appropriate teaching plans and report teaching process
-Assess students' work and provide feedback, assign homework and mark it, fill out mid-term and final grade reports, conduct unit quizzes and record scores
-Tutor students accordingly and answer their queries
Compensation
-Excellent salary: 20,000 to 26,000 RMB per month (approx. 2,800 to 3,700 USD per month)
-Housing allowance provided
-Flight allowance: 5,000 RMB upon contract completion (approx. 720 USD)
-Summer or Winter holiday with basic salary
-11 days public holiday per year, plus school breaks
-Reimbursed residence permit, and obligatory medical check-up
-Comprehensive medical and accident insurance while you are employed in China
-TEFL in China course available free to staff (conditions apply)
-Regular training and development provided
-Opportunities for promotion and career advancement
-On going team-building activities
Requirements
-Bachelor's degree or above and majored in Economics or Business
-Have a profound understanding on AP Economy such as Micro Economics and Macro Economics
-Qualification for AP/A-levels/IGCSE courses preferred
-Possess experience in teaching related courses
Want to Apply??
Visit application on AP Economics High School Teachers on the TEFL Warehouse Website.